Tropical Smoothie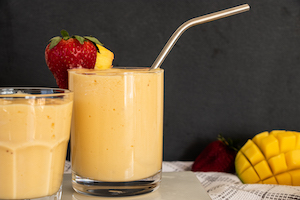 Recipe makes: 6 servings (½ cup per serving)
Preparation time: 5 minutes
Cook time: 0 minutes
Equipment: one set of measuring cups, one blender, six serving cups
What you need to make this recipe:
1 cup mango
½ cup pineapple
¾ cup low-fat strawberry yogurt
¾ cup skim milk
How to make Banana Blueberry Smoothie:
Put all the ingredients in a blender. Blend until smooth.
Serve immediately. To serve, pour the smoothie into the serving cups.
Allergy information:
Contains milk.
Substitutions:
To make this recipe milk-free, use a milk alternative like soy beverage.
Storage information:
Tropical Smoothie can be stored in an airtight container in the fridge for 1 day.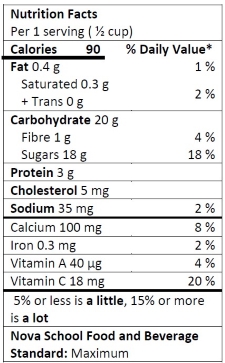 Print recipe card with no photo
---