Associate Professor
PhD (Political Science), York University
MA (Political Science), York University
Magistra (Political Science/Russian Language), University of Vienna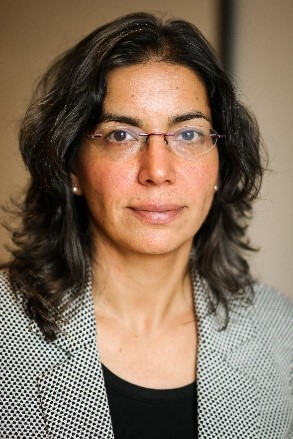 Office – McCain Centre 203E
Office telephone number -902-457-6237
Maya Eichler is an Associate Professor in Political and Canadian Studies and Women's Studies at MSVU. She holds the Canada Research Chair in Social Innovation and Community Engagement and leads the Centre for Social Innovation and Community Engagement in Military Affairs at MSVU. Dr. Eichler is interested in social change and citizen engagement in the military and security sphere, with a particular emphasis on the role of gender. Dr. Eichler currently conducts research on gender, sexual violence, and the armed forces, the transition from military to civilian life, and community stories of war and peace. She completed her Ph.D. at York University and held post-doctoral fellowships at the University of Southern California, the Harvard Kennedy School, and the University of Toronto. She was a 2013-2014 Lillian Robinson Scholar at the Simone de Beauvoir Institute at Concordia University.

Dr. Eichler has published the book Militarizing Men: Gender, Conscription, and War in Post-Soviet Russia with Stanford University Press (2012) and the edited volume Gender and Private Security in Global Politics with Oxford University Press (2015). Her articles have appeared in the International Feminist Journal of Politics, Critical Military Studies, Armed Forces & Society, Études International, Critical Security Studies, Citizenship Studies, Brown Journal of World Affairs, International Journal, Military Behavioral Health, Journal of Military, Veteran and Family Health, and the Journal of Family Theory and Review. She serves on the Editorial Boards of the International Feminist Journal of Politics and Atlantis: Critical Studies in Gender, Culture & Social Justice.

Dr. Eichler teaches courses in the areas of International Relations and Gender Studies, such as Women, War, and Peace, Gender and International Relations, Canadian Foreign Policy, and a special topics course on Critical Military and Veterans Studies.
For more information, see:
http://msvu.academia.edu/MayaEichler
http://msvu.ca/sicema

Read more about Professor Eichler
Professor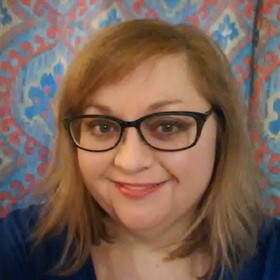 Ph.D. – York University (political science)
M.A. –York University (political science)
B.A. – Huron University Western (political science)

Tammy Findlay grew up in London, Ontario. She came to Halifax from Vancouver, British Columbia, where she did a post-doctoral fellowship in the College for Interdisciplinary Studies' Human Early Learning Partnership at UBC. Before joining the faculty at the Mount, Dr. Findlay taught at York University, Trent University, and the University of Western Ontario in political science, women's studies, social science and Canadian studies. She has also worked as a policy researcher for a national social policy organization.


Dr. Findlay teaches the Canadian Studies core courses, as well as courses in Political Studies and Women's Studies.
Professor Findlay's research interests are in the areas of Canadian politics, gender and politics, gender and public policy, intersectionality, social policy, child care, community engagement, multilevel governance, and women's representation. Dr. Findlay values interdisciplinary and community-based research that fosters social change, and has been involved in a variety of university and community service.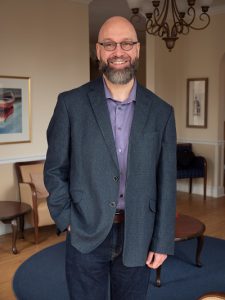 Professor and Chair
PhD, (Political Science), University of Western Ontario
MA, (Political Science), Acadia University
BA, (Community Studies), Cape Breton University


Dr. Jeffrey J. MacLeod, Professor Mount Saint Vincent University, Halifax, Nova Scotia, Canada. MacLeod holds a PhD in political science (Western) and his research explores politics, culture and art through arts-based methods of inquiry. Journals in which his work is published include Tolkien Studies, Mythlore, Mallorn (illustrations), The Artifice, The International Journal of the Image, The Canadian Journal of Political Science and the Canadian Parliamentary Review. MacLeod is also an active visual artist (drawing, painting and digital art).



Dr. Michael MacMillan (Professor Emeritus - Retired)
Professor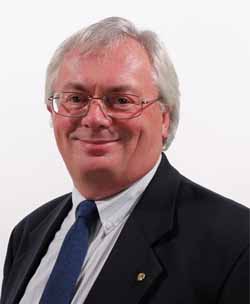 PhD, (Political Science) University of Minnesota
MA, (Political Science) University of Minnesota
BA, (Hons), University of New Brunswick
Dr. MacMillan taught courses in the areas of political theory, Canadian politics and Canadian public policy and administration. Dr. MacMillan's areas of research interest include Canadian Politics, Political Theory and Public Policy. Two of his principle areas of research interest are human rights and democratic theory. He has published a number of articles on issues regarding language rights, language policy and language conflict, culminating in his book, The Practice of Language Rights in Canada, published in 1998 by the University of Toronto Press. This book was short-listed for the prestigious Donner Prize, for the best book in public policy published in that year. He has also conducted research exploring issues in democratic theory and practice, specifically the question of how to enhance citizen engagement in public decision-making. He has completed two projects on citizen engagement in Nova Scotia regarding the Heritage Planning public consultation and a project on the Natural Resource Strategy citizen consultation in Nova Scotia.
Professor
BA (Toronto), MA (Sussex), PhD (Dalhousie)
Phone: 457-6472
Office: McCain Centre 208A
Meredith.Ralston@msvu.ca
www.MeredithRalston.com
@MeredithRalston (Twitter)
Dr. Ralston has been a member of the Department of Women's Studies since 1993 and is cross-appointed with the Department of Political & Canadian Studies. Also a documentary filmmaker, Dr. Ralston's documentary, Hope in Heaven narrated by Kiefer Sutherland, examined the lucrative and exploitative sex tourism industry in the Philippines. Her most recent documentary, Selling Sex, follows a currently working escort whose mission is to educate others about the value of sex work and eliminating stigma.
In her new book, Slut-Shaming, Whorephobia, and the Unfinished Sexual Revolution, Ralston examines the common denominators between the #MeToo movement, the myths of rape culture, and the pleasure gap between men and women to reveal the ways that sexually liberated women threaten the traditional patriarchy. Weaving in history, pop culture, philosophy, interviews with sex workers, and anecdotes, Ralston shows how women will achieve sexual equality only when the sexual double standard and good girl/bad girl binary are eliminated and women viewed by society as "whores" are destigmatized. Illustrating how women's sexuality is policed by both men and women, she argues that women must be allowed the same personal autonomy as men: the freedom to make sexual decisions for themselves, to obtain orgasm equality, and to insist on their own sexual pleasure. Dispelling the myth that all sex workers are victims and all clients are violent, the book calls out Western society's hypocrisy about sex and shows how stigma and the marginalization of sex workers harms all women.
Dr. Reginald Stuart (Professor Emeritus - Deceased)
PhD, University of Florida
BA, MA, University of British Columbia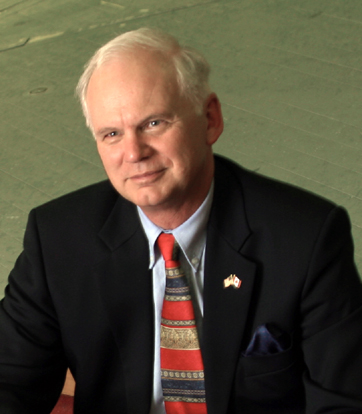 Dr. Reg Stuart is from Vancouver, B.C., and taught at universities in Prince Edward Island and elsewhere in Canada before he came to MSVU as Dean of Arts and Science in 1988. Since then he has taught aspects of American History and Politics, with a focus on Canadian-American Relations, Comparative North American Politics, and Canadian Foreign Policy. He won awards at the University of P.E.I., various research grants from each university and from Canadian and American granting agencies. In 2004 he held a Canada-U.S. Fulbright Fellowship at the Canada Institute, Woodrow Wilson International Center for Scholars in Washington, D.C.

Dr. Stuart has written, spoken and published widely on his various research projects and current affairs for academic and private audiences, local and national radio and television programs, and newspapers. He has travelled in Canada, the United States and parts of Western Europe on academic, research and sabbatical work.

His books include United States Expansionism and British North America, 1775-1781 (1988; 1990 Albert Corey Prize winner); The First Seventy-Five Years (1988); War and American Thought: From the Revolution to the Monroe Doctrine (1982), and The Half-Way Pacifist: Thomas Jefferson's View of War (1978). His many articles and reviews have appeared in The American Review of Canadian Studies, Diplomatic History, Canadian Journal of History, International History Review. His current book project is Dispersed Linkages:Canadians and North America's Layered Relationship.