Program Highlights
Our thesis-based, interdisciplinary Master of Arts degree is offered cooperatively by Mount Saint Vincent University and Saint Mary's University. At Mount Saint Vincent University, the program is offered through out Department of Women's Studies. As a student in this program, you'll have the opportunity to work with faculty and graduate students at both. Your studies in feminist and gender theory may be engaged in media and literature; community and society; law, politics and social justice; health and the body; sexuality and gender; race, ethnicity and class; history; education; and many more aspects of our everyday lives.
Learn more about the program »
Meaningful Research
To earn your Master of Arts in Women and Gender Studies (MA WGS), you will complete six graduate courses and a thesis.  Your thesis will allow you to research and explore a topic that relates to a focused area within the field of women and gender studies. You will work closely with your supervisor—a faculty member at either university—to develop your thesis topic, and to research and write your thesis.
The Department of Women's Studies at the Mount is home to the Nancy's Chair in Women's Studies. Endowed by well-known Toronto-based feminist and philanthropist Nancy Ruth, the Chair raises awareness of women's issues by bringing to campus distinguished scholars in women's studies and activists who have contributed to the advancement of women. As a graduate student in Women & Gender Studies, you may have the opportunity to participate in Nancy's Chair research initiatives. Each year, a limited number of paid research assistantships are available to graduate students.
Joint Program
The Master of Arts in Women & Gender Studies is a program offered jointly by Mount Saint  Vincent University and Saint Mary's University.
Learn more about what it means to be enrolled in a joint program »
We recommend that if you are planning to apply to this joint Master's program, you complete application forms at both Mount Saint Vincent University and Saint Mary's University. Completing both applications will increase your chances of being offered admission and funding.
A Flexible Learning Environment
Whether you're working, studying full-time, or balancing the demands of your family, your career, and your education, we're ready to help you succeed. At the Mount, we are committed to providing our students with flexible and accessible learning options. Many of our courses are offered in the evenings. We welcome both full-time and part-time students.
Your Career
The MA in Women and Gender Studies will not only give you a deep understanding of issues that relate to gender and feminism and the ways these issues affect our lives, it will prepare you for doctoral studies, or for a career in consulting, government, and the private, arts, and not-for-profit sectors.
News & Announcements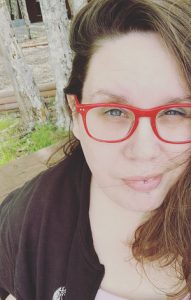 Congratulations to GWGS student Erin Esau who was awarded at Convocation on Sunday October 23, 2022 with the MSVU Master's Thesis Award for their thesis entitled Equity for Student Parents: Toward Academic Culture and Policy Change. 
"Equity for Student Parents: Toward Academic Culture and Policy Change" discusses the experiences of undergraduate student parents with university policies and expectations; the factors that affect their experiences; and recommendations to make universities more accessible and inclusive. In it, I argue that the effects of systems of oppression are a large factor in student parent experiences and that attempting to address the hardships that many student parents share without attention to structural forces and differential impacts limits the effectiveness of solutions. Recommendations include policy changes to acknowledge the diversity of students and their circumstances, more accessible social activities and events, and an expansion of childcare supports, as well as cultural changes to begin addressing unwritten rules and assumptions.
Ashley Beairsto is the 100th graduate of the Master of Arts in Women's and Gender Studies program, a joint program between Mount Saint Vincent University and Saint Mary's University. "I think social justice issues are so important, particularly in a time where social media exists and opens up dialogue on a global level. Social justice issues impact us all, and I think it's important that we question the systems that are currently in place and to not accept the status quo. There will be no change if we accept everything as it is. The program allows for issues to be explored more deeply and to dive into people's lived experience, which I really enjoyed."