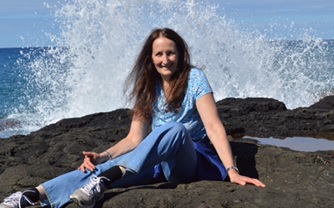 Dr. Tina Harriott
Email: tina.harriott@msvu.ca
Phone: 902-457-6345
Office: EV363
RESEARCH AREA
General Relativity (Einstein's gravitational theory) and Diffuse Interstellar Bands (DIBs)
SAMPLE PUBLICATIONS
Novel Correlations between Diffuse Interstellar Bands and Optical Reddening. Emily. R. Smith, F. M. Smith, Tina A. Harriott, D. Majaess, L. Massa, C. F. Matta, Res. Notes AAS, 6, 82 (2022).
Solutions for the null-surface formulation in 2+1 dimensions leading to spacetimes of Petrov types I, II, and D. Tina A. Harriott, J. G. Williams,
Gen. Relativ. Gravit., 54, 34 (2022).
Establishing new diffuse interstellar band correlations to identify common carriers. F. M. Smith, Tina A Harriott, D. Majaess, L. Massa, C. F. Matta, Mon. Not. Roy. Astro. Soc., 507, 4 (2021).
Petrov type-N solution for the null-surface formulation in 2+1dimensions. Tina A. Harriott, J. G. Williams, Gen. Relativ. Gravit., 51, 98 (2019).
Three-variable solution in the (2+1)-dimensional null-surface formulation. Tina A. Harriott, J. G. Williams, Gen. Relativ. Gravit., 50, 39 (2018)
CREDENTIALS
1991: Ph.D. Mathematics, Dalhousie University, Halifax, Nova Scotia, Canada.
Thesis Title: Kinks in General Relativity.
1979: M.Sc. Astronomy, Sussex University, Brighton, England.
Thesis Title: A Study of Solar Differential Rotation.
1977: B.A.(Cantab.) Mathematics, Cambridge University, England
EMPLOYMENT HISTORY
1984 – PRESENT:
Full time faculty Mathematics and Statistics Department
Mount Saint Vincent University,
Halifax, Nova Scotia, Canada.
Current Rank: Associate Professor.
COURSES TAUGHT

In Mathematics
Introductory Calculus
Intermediate Calculus
Ordinary Differential Equations
Partial Differential Equations
Complex Analysis
Real Analysis
Introductory Relativity and Tensor Analysis

In Physics
General Physics
Astronomy
Electricity and Magnetism
Modern Physics
Optics

RECENT UNIVERSITY SERVICE
2014 – present: Department of Mathematics, Department Chair.
2016 – present: University Budget Committee
2017 – present: Senate

OTHER ACTIVITIES
Elected member of the IAU (International Astronomical Union) 2018.
President, Truro Flying Club, 2002 – 2008.
Elected Fellow the Royal Astronomical Society of Great Britain, 1980.