January 2016
Written by: Kristen Cook, BPR Co-op Student
It is s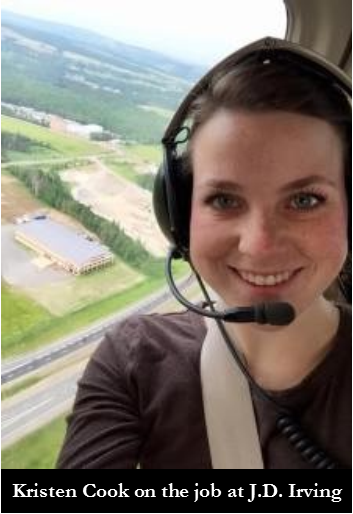 afe to say that my summer working with J.D. Irving, Limited (JDI) was not what I originally expected. In fact, it far exceeded my expectations for my first co-op work term. At first glance it is clear that JDI is keen on investing in their employees as well as their students, and I can stay from personal experience that this is absolutely true.
JDI provided me opportunities and experiences that I will remember for the rest of my life, and lessons that I will carry with me as I move forward with my education and into my career. I was able to make amazing connections, work with a fabulous team of people, and for an extremely knowledgeable and successful woman who encouraged me to step outside of my comfort zone and to always keep learning.


Aside from my day-to-day work of managing rotator stories for the JDI website, assisting in the planning and deliverables for tradeshows, work with social media outlets, and video screen tests and profiles for the "I'm with JDI" campaign, the company put my through two day-long training programs during my four months with them. I had the opportunity to fly over some of our beautiful New Brunswick forests in a helicopter, as well as take part in tours of the different operations and participate in the VP round table where JDI gives students the chance to talk with and ask questions to some of the most successful people within the organization.
It is safe to say that my time with JDI was an unforgettable experience. I am proud to have worked for an organization that not only welcomes students with open arms into their operations, but is also willing to support them with practical experience and mentorship.


Thank you JDI for providing me with my first look into the professional world and for making my time with you a truly enduring experience.