Program Highlights
Political Studies investigates political change, governance and cultural movements at all levels of society, from the local to the global stage. Political ideas and values create our society and shape how we see and think.
Political Studies helps you understand why governments make the decisions they do, and allows you to be an informed, active citizen.
Students also gain the tools to create and implement policy change.  As a political studies student, you'll learn how political systems work, and look at how to understand the sources of local, national and international conflict.
We emphasize important areas in the discipline of political studies: Canadian politics (both national and regional), women and politics, public policy, politics and culture, political philosophy (both classical and contemporary) and international affairs. We encourage our students to explore all of these areas!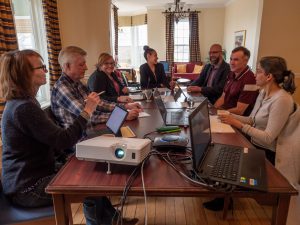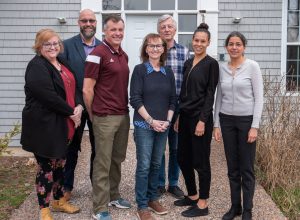 Faculty of PECS – Dr. Maya Eichler, Dr. Tammy Findlay, Dr. El Jones, Dr. Jeff MacLeod, Dr. Meredith Ralston, Dr. James Sawler, Dr. John Schellenberg (missing from photo – Dr. Nargess Kayhani)