MODL Awards 2022 – Congratulations to all!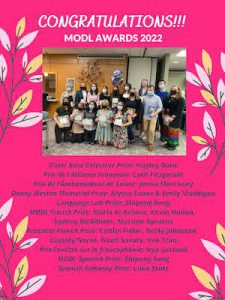 Sister Rose Celestine Prize: Hayley Bone
Prix de l'Alliance française : Cath Fitzgerald
Prix de l'Ambassadeur de Suisse : Jenna Morrissey
Danny Weston Memorial Prize: Alyssa Evans & Emily Maddigan
Language Lab Prize: Zhipeng Song
MODL French Prize: Maria Al Achkar, Kevin Hudon, Sydney McAllister, Martine Spearns
Practical French Prize: Caitlin Fidler, Reilly Johnston, Cassidy Norse, Noah Savary, Yen Tran
Prix Fenêtre sur la francophonie : Nya Urciuoli
MODL Spanish Prize: Zhipeng Song
Spanish Embassy Prize: Luka Stutz
Chinese Mid-Autumn Festival 2021
On September 21, we celebrated the traditional Mid-Autumn Festival. A beautiful event!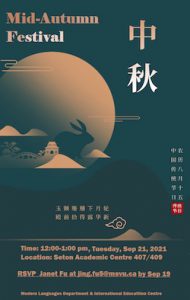 Dr. Janet Fu (MODL Department) and Mahx Mason (International Office) welcomed everyone and Dr. Fu explained the origins of the celebration.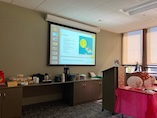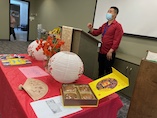 Students, Faculty and Staff enjoyed activities and mooncakes together.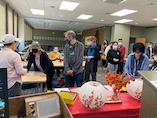 A colourful celebration!