Book Launch
Congratulations to Dr. Alexandra Tsedryk and Dr. Christine Doe (Faculty of Education) for the launch of their collective book The Description, Measurement and Pedagogy of Words!
Dr. Christine Doe and Dr. Alexandra Tsedryk
Dec. 4, 2019
Chinese Mid Autumn Celebration 2019
Students, Faculty and Staff gathered on September 19 to celebrate Mid Autumn. They enjoyed traditional mooncakes, fruits and Chinese tea, and participated in a paper folding workshop under the supervision of Dr. Ping Lu, our Mandarin Professor. All had a great time sharing and learning!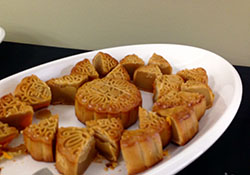 Mooncakes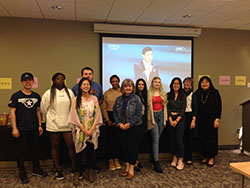 Dr. Ping Lu with her Mandarin class students.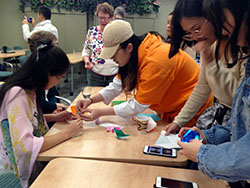 Paper folding workshop