May 2016
Hannah Ghosn, BPR Co-op Student
For my second co-op I was lucky enough to land a job with a media agency called Atomic 212 in beautiful Sydney, Australia. I had reached out to a friend who I knew worked at Atomic before and had asked her if she would not mind reaching out to the company.

Atomic 212 began in 2007 as a media buying and data-driven search specialist agency. Since then Atomic has expanded to a full-service media agency that specializes in media buying and planning, digital media, data and analytics, consumer insights as well as content creation and marketing. As part of the PR Division, I contributed to a variety of communications/marketing activities. Some of Atomic's clients include Hurley, Entertainment One, Museum of Contemporary Art Australia and Origin Energy.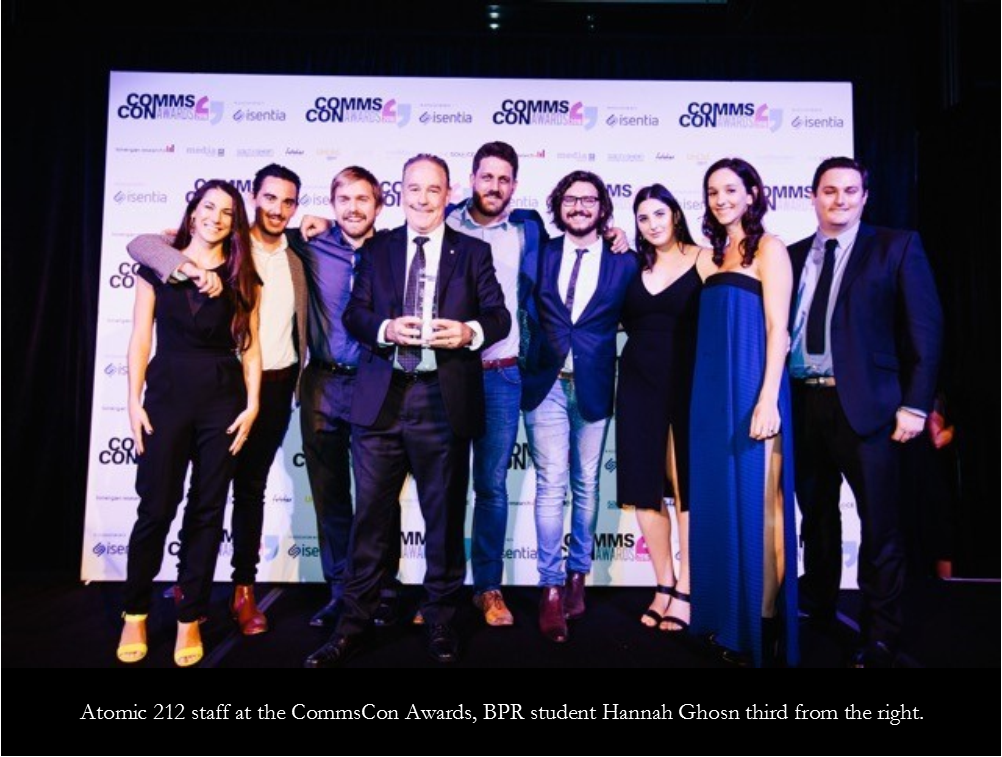 Atomic is the only full service media agency in Australia to have started out as a search marketing and performance media business. Over the past two years they have won such awards as Media Agency of the Year, Small Agency of the Year, and Best PR-led Event or Activation of the Year.
During my time at Atomic I was able to work on some really cool projects. I was able to create and implement my own social media strategy for Atomic, as well as working alongside the CEO on pitches for clients. It was an amazing experience. Overall I have had a fantastic experience working and living in Sydney and I would highly recommend taking a co-op job abroad.