September 2017
Written by: Courtney Davison, Student Liaison, Co-operative Education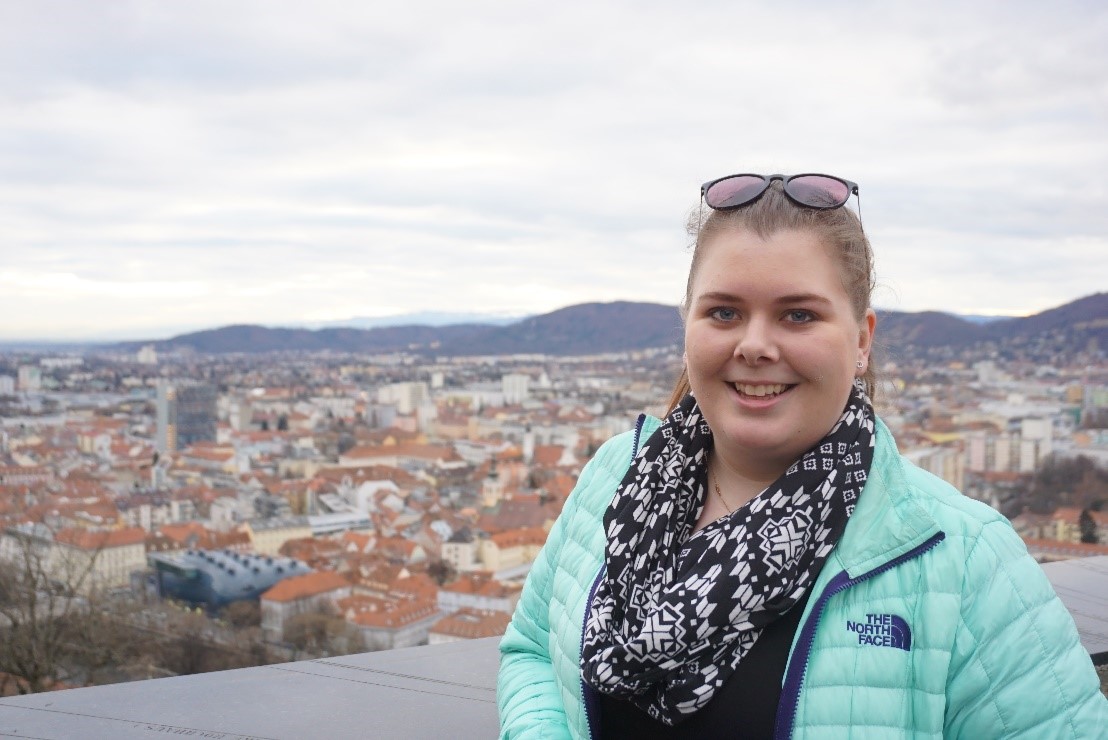 Twelve. This is the number of countries Courtney Goldie explored while on her five-month exchange in Austria. Courtney studied communications and journalism at the FHWien of WKW University of Applied Sciences in Vienna.
Moving over 6000 kilometers from home, Courtney learned that it is hard to say goodbye and that your home base is important, but that it should not stop you from exploring new countries. She dreamt of completing an exchange since high school but was also nervous about navigating a new place on her own. Courtney took the risk and has reaped the rewards.
Learning German was not easy, but with a little perseverance and help from her language courses and internet resources, Courtney overcame her biggest challenge quicker than she imagined. She quickly adapted and established a new routine. Running errands and travelling through the city were no longer a barrier for her.
While away, Courtney was applying for co-op positions for her second work term in the upcoming fall (2017). She knew that co-op can sometimes feel like an extra course and quickly took action to make sure she stayed on top of applying for positions and working with the co-op office to set up Skype interviews. Balancing co-op and travel were a priority for Courtney. She made sure she was able to get out into the cities she was visiting, always keeping her laptop and blazer close by so that she was ready for her interviews. Her hard work paid off and she received an offer just one week after the first day of interviews, working as the Marketing and Communications Assistant with NovaScotian Crystal.
Between drinking her new favourite white wine spritzers, eating wiener schnitzels and learning to travel and navigate on her own, Courtney has officially been bit by the travel bug. She is excited to start planning her next adventure.
Courtney truly believes it is a great opportunity and strongly recommends the study abroad program, when asked what advice she would give to students considering the program, Courtney states "it is important to start planning early".
For more information about completing your own exchange please visit: http://www.msvu.ca/en/home/programsdepartments/global/default.aspx