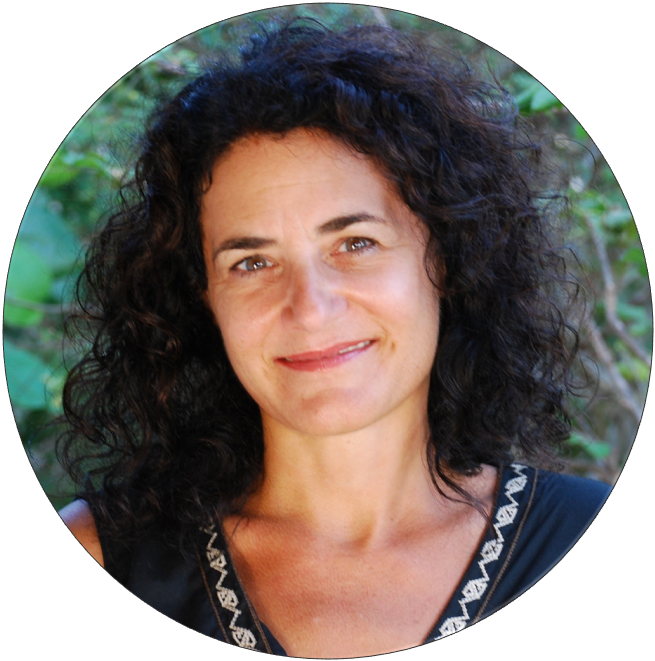 DeNel Rehberg Sedo (Professor)
BA (Journalism), BA (Spanish) (University of North Dakota), MMC (Arizona State University), PhD (Communication) (Simon Fraser University)
Dr. DeNel Rehberg Sedo is a Professor in the Department of Communication Studies, a lecturer in the Faculty of Education, and is the co-director of Beyond the Book Project.

She received her first degrees in Journalism and Spanish from the University of North Dakota in the 1980s, a Masters of Mass Communication degree from the Walter Cronkite School of Journalism and Mass Communication at Arizona State University in the 1990s, and a PhD in Communication from Simon Fraser University in British Columbia a decade later.
Dr. Rehberg Sedo's research interests lie in the production, distribution and reception of cultural media artifacts or products—online and in print, including: books, television, newspapers and film. She is the director of the Atlantic Communication Issues Research Lab, which supports research in the broadly-defined areas of communication, cultural studies and women's studies. Recent publication links and information can be found on her personal blog (link to: http://denelrehbergsedo.info/) under the page called "My Research".
She welcomes enquiries from prospective MA students interested in working in:
▪ media or literature sociology
▪ critical analysis of the culture industries
▪ transnational cultural production and consumption
▪ digital and social media
Agency and not-for-profit communications, volunteer and employee management, and marketing and market research round out Dr. Rehberg Sedo's professional experience. She is the owner of Inquiry Research, a consultancy that specializes in document and qualitative research services. She also owns Blue Lotus Living, a yoga teaching and lifestyle products hub. These businesses, and her first-hand experience as a co-operative education co-ordinator at SFU, are foundational to her belief in, and support of, experiential learning for student knowledge acquisition.
Utilizing new social media, audio visual programs, popular literature and applied student projects, Dr. Rehberg Sedo is always keen to try new ways to engage students with course material. On her blog, you can find samples of her class syllabi.
——————————————————————————————————–
I describe my research as a sociology of literature. I approach the professional field of Communication in which I teach much as I do the reading cultures that I investigate. Power relations are at the crux of my research interests. I want to know who has it and why, what do they do with it, and to what effect. Using mixed methods that transfer across disciplinary inquiry, I investigate reading as a socially-embedded activity. I analyse and critique media production and representation of contemporary and historical reading practices. I explore the production itself and people's interpretations of those representations, the literature people read, and the articulations of their reading experiences. Moreover, I critically assess the relationships that form around cultural participation. These analyses necessarily consider the broader social, cultural and political contexts in which we live. Because of my scholarly "training" in cultural studies criticism, I privilege the concepts of gender, class, sexuality, occupation, ethnicity, and religion in my research.
Select Publications

Books and Monographs
(2013). With Fuller, D. Reading Beyond the Book: The Social Practices of Contemporary Literary Culture. Routledge Research in Cultural and Media Studies New York, NY: Routledge.

(2011). Editor. Reading Communities from Salons to Cyberspace. Houndmills, Basingstoke, Hampshire; New York, NY: Palgrave Macmillan

Refereed Journal Articles/Book Chapters
(2014 in press). With Fuller, D. "And then we went to the brewery": Reading as a Social Activity in a Digital Era. World Literature Today.

(2013 under review). With Fuller, D. Reproducing "the Wow Factor"?: Negotiating the Values of Reading through One Book, One Community Events. In A. Poletti and P. Spedding (Eds.) Script & Print Special Issue: Revealing the Reader.

(2012) With Gruzd, A. #1b1t: Investigating Reading Practices at the Turn of the Twenty-first Century. Mémoires du livre / Studies in Book Culture, 3(2).

(2012). With Fuller, D. Mixing it Up: Using Mixed Methods Research to Investigate Contemporary Cultures Of Reading. In A. Lang (Ed.), From Codex to hypertext: Reading at the Turn of the Twenty-First Century (pp. 234-251). Amherst: University of Massachusetts Press.

(2011). Introduction to Reading Communities. In D. Rehberg Sedo (Ed.), Reading Communities from Salons to Cyberspace. Palgrave.

(2011). 'I Used to Read Anything That Caught My Eye, but…': Cultural Authority and Intermediaries in a Virtual Young Adult Book Club. In Reading Communities from Salons to Cyberspace. Palgrave.

(2011). With Fuller, D. & Squires, C. Marionettes and Puppeteers?: The Relationship Between Book Club Readers and Publishers. In Reading Communities From Salons To Cyberspace. Palgrave.

(2011). Twentieth-and Twenty-First Century Literary Communities. In C. V. E. Leonard Cassuto, Benjamin Reiss (Ed.), The Cambridge History of the American Novel (pp. 1154-1167). New York: Cambridge University Press.

(2011). With Fuller, D. Suspicious Minds: Richard & Judy's Book Club and its Resistant Readers. In The Richard and Judy Book Club Reader. Ashgate.

(2010). Cultural Capital and Community in Contemporary City-wide Reading Programs. Memoires du Livre/Studies in Book Culture. (http://www.erudit.org/revue/memoires/2010/v2/n1/045314ar.html)

(2009, copyright 2010). With Fuller, D. & Thurlow, A. More than "Just a Little Library Program": Discourses of Power in One Book, One Community Programming Committees. Logos, (20)1-4, pp 228-240.

(2009). With Richards, T. From Watchdogs to Guard Dogs: The Media and Official Sources. In Pasadeos, Y. (Ed.), Variety in Mass Communication Research. Athens, Greece: Athens Institute for Education and Research.

(2008). With Rodrigues, D. Experiencing Information Literacy in Second Life. Partnership: the Canadian Journal of Library and Information Practice and Research, vol. 3, no. 1.

(2008). 'Richard & Judy's Book Club' and 'Canada Reads': Readers, Books and Cultural Programming in a Digital Era. Information, Communication and Society 11.2: 188 – 206.

(2006). Reading and Study Groups. In C. Gerson & J. Michon (Eds.), History of the Book in Canada (Vol. III). Toronto: University of Toronto Press.

(2006). With Fuller, D. A Reading Spectacle for the Nation: The CBC and "Canada Reads". Journal of Canadian Studies, 40(1), 5-36.

(2005). Case Study: A Victoria Immigrant's Reading–Introducing Margaret Mcmicking. In F. Black & Y. Lamonde (Eds.), History of the Book in Canada (Vol. II). Toronto: University of Toronto Press, 470-481.

Non-Refereed Journal Articles/Book Chapters
(2006). Taking Responsible Risks. ESC: English Studies in Canada 32(4), 21-24.

Work in Progress
Reading Lives, an app to connect readers in Halifax, Birmingham and Chicago

Canadian Reading Experience Database team member

The students I have supervised to successful thesis defense include:

Lori Errington: The Experiences of Female Members of the Legislative Assembly in Nova Scotia (defended Sept. 2011)

Janine Basha: Social Media, Public Relations, and the Government of Canada: An Analysis of Internal Organizational Discourse (defended June 2011)

Gerald Bartels: The Creative Small Group: Towards a Framework of Collaborative Creativity in the Creative Sphere (defended August 2010; awarded MSVU Graduate Thesis Award)

Thesis committee member for MSVU Student Jolene Titus: Nova Scotia Burning: Exploring Racial Discourse in Nova Scotia Media (defended November 2012); Dalhousie Master of Library and Information Studies Graduate Students Melissa Goertzen: Homeless Bound: A Search for Digital Literacy within the Realm of Social Media (defended July 2012) & Melanie Parlette: Personal Growth, Habits, and Understandings: Pleasure Reading Among First Year University Students (defended March 2010).