Accreditation for Dietetics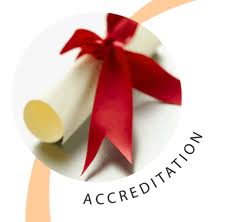 Dietetic Education at Mount Saint Vincent University:
This dietetic education program is accredited under the Partnership for Dietetic Education and Practice (PDEP) and prepares students for eligibility for registration with a provincial dietetics regulatory body.
The department of Applied Human Nutrition, which offers an integrated internship option at Mount Saint Vincent University, works diligently with Dietitians of Canada in order to ensure adequate, suitable courses and knowledge translation practiced within each course. This is maintained with adherence to the ethical standards and various principles set forth by Dietitians of Canada. MSVU nutrition department practices peer-review processes and self-evaluations in order to ensure competent graduates.
For additional information, please see the 2 evaluation processes explained in further detail:
1) Dietetic Internship/Practicum Accreditation

2) Baccalaureate Program in Dietetic Education

These are available under this drop down menu on the left.