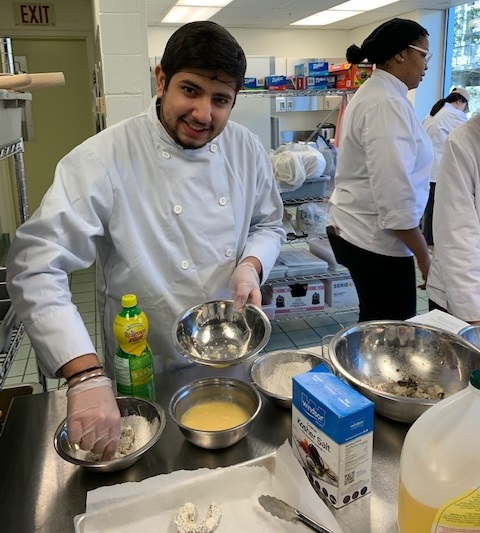 About Vincent's Restaurant
Vincent's is a teaching kitchen that supports education for students enrolled in Tourism and Hospitality Management courses.
Students have an opportunity to engage in learning as they experience working in a commercial kitchen, operating a restaurant business, or planning and organizing a catering event.
Having a facility like Vincent's on campus allows our students the opportunity to apply the theory learned in their class(es) in a practical environment.

Vincent's is now closed for the season.
Please visit us again in January 2021.