January 2023
Written by: Raina DeBrouwer, Co-op Coordinator, Co-operative Education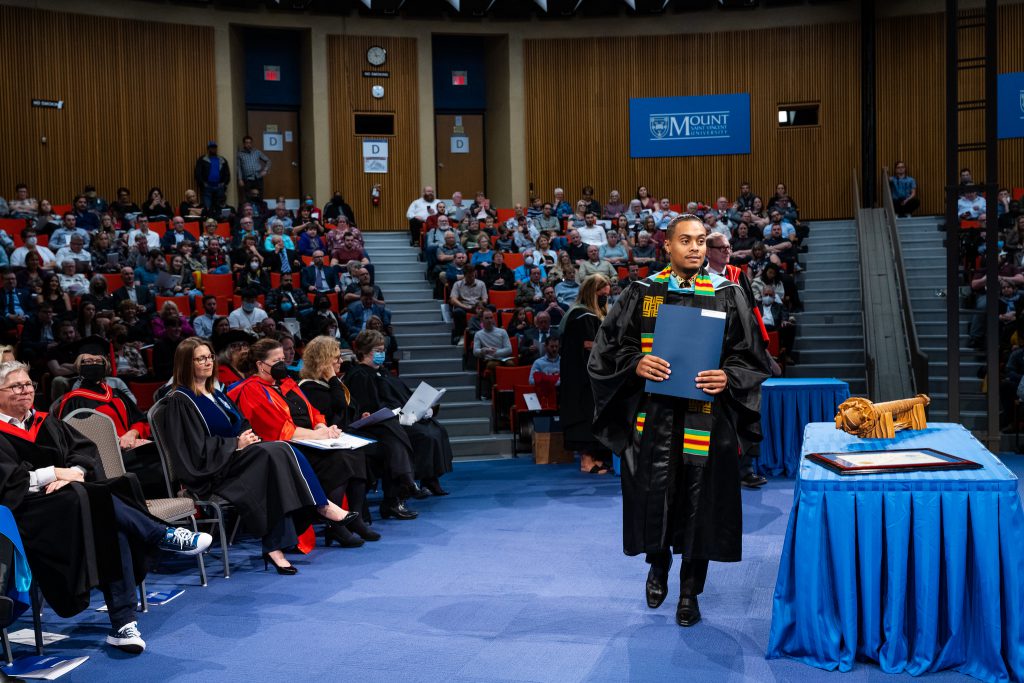 Congratulations! You've finished your work terms and graduation is on the horizon. Hopefully your co-ops, internships, or work experiences have enabled you to feel confident in entering the work force. Not only do you have professional work experience to add to your resume, but you've also got some great mentors to talk to and real experiences to reflect on.
In the very normal event that you're still feeling the burn as you think about walking across the stage and into the workforce, keep the below helpful stats in mind. Of the 2021 co-op graduating class:
Nearly 100% of co-op grads secured employment in their field of study within one year of graduation
97% of co-op grads said that they were satisfied with the Mount's co-op program
93% of co-op grads said they felt prepared for the workforce after completing the co-op program
93% of co-op grads secured work within 6 months of graduating
91% of grads said co-op was effective in helping then secure full-time employment after graduation
Still not at ease? No problem. We've got some excellent resources to offer you as you finish out your undergraduate studies and head into your career.
Information Session
Join us and Career Services for the What's next: Transitioning to the workplace information session, designed to provide students who have completed their work terms with information and resources to assist them when seeking full-time employment.
This session will be held via Microsoft TEAMS on Friday, January 20 from 10 – 11 am. Further information on this session sent to your Mount email. If you've got questions in the meantime, email co-op@msvu.ca.
Full Time Job Postings
Employers often reach out to us with job postings to share with our recent and upcoming grads. As a student who has completed work terms with the Co-op Office, you will be sent these postings via the personal email we have on file for you. If you would like to be added or removed from this list, please email co-op@msvu.ca.
Career Services
While Co-op Office support ends when your work terms do, you can access free career support now and up to six weeks after convocation. Book a one-on-one virtual or in-person career counselling appointment by contacting counselling@msvu.ca or 902-457-6567. Great career resources are available anytime online at Career Services Work and Volunteer and Events & Workshop Materials. Remember to update your Co-Curricular Record before you graduate, a certificate that will help you stand out to future employers. Contact ccr@msvu.ca for support with this record.
SHIFT
SHIFT is an upcoming event designed for all students, soon-to-be graduates, and alumni to help transition to life after university. Register now to attend an afternoon or two of SHIFT 2023 Career Advantage: Take Your Program and Talent to the Next Level from 11:30am to 2pm on Monday, January 23 and Tuesday, January 24 in the Rosaria Multi-Purpose Room. Free lunch will be provided on both days!
Graduate to Opportunity Program
The Nova Scotia Government's Graduate to Opportunity program assists recent graduates in finding career opportunities in Nova Scotia by providing salary contributions to employers to offset the cost of hiring a recent grad. If you're hoping to work with an organization that doesn't have the funding in place to hire you, consider presenting them with the Graduate to Opportunity Program.
ADaPT Program
The ADaPT program is designed to bridge the employment gap for post-secondary graduates and final-semester students. Through this free program, you can:
Receive training in the areas of digital literacy, communications, research, business financials and professional skills
Enhance your employment prospects through access to career support
Boost your self-confidence and learn how to navigate the hidden job market
Learn how to connect with top employers and like-minded peers to potentially land a paid job placement
Learn more and apply to the ADaPT program here or attend a hybrid information session being hosted on Wednesday January 11, 2023 from 2:00-3:00pm at MSVU. RSVP to Dean.Office@msvu.ca by January 5, 2023 to attend.
Halifax Partnership Connector Program
The Connector Program helps new residents and recent graduates grow their professional network and connect with career opportunities in Halifax. This networking program will put you directly in touch with Connectors – business owners and operators, managers, civil servants and community leaders in Halifax who work in the same field as you. Find out more about Halifax Connector Program.
Alumni Relations
When you complete your co-op experiences and eventually walk across the stage to receive your diploma, lots of wonderful things await you as a MSVU Alumni. Enjoy perks and discounts, attend events, become a mentor or mentee with our new mentorship program; or join our regional networks and connect with a few or many of our over 34,000 awesome alumni worldwide! Connect anytime at alumni@msvu.ca or visit us at Mount Saint Vincent University – Join a Network (msvu.ca).
Student Testimonials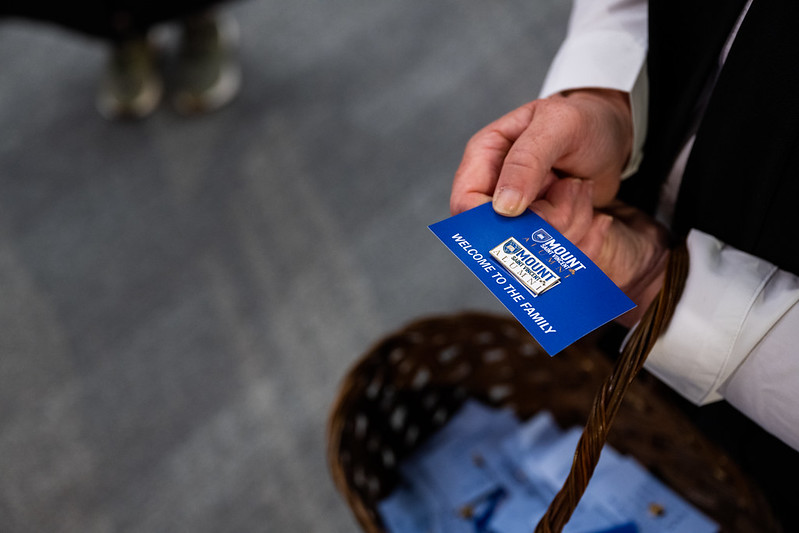 Our graduation stats don't create themselves! If you are a soon-to-be or recent graduate that is willing
to give a testimonial about your co-op experience, we would love to hear from you. Please email co-op@msvu.ca with your name, program, graduation year and testimonial. We feature these on our website, print material, and occasionally job postings if you specify an employer in your testimonial.
We'll also be sending an email to you one year after you graduate asking you to complete a co-op graduation survey. Completing this survey will give us and future students an idea of what to expect when they go into the workforce. We want to hear from you!
As helpful as all these resources are, it's no question that these next few months of your life will be daunting ones. Transitioning out of university and into the workforce can feel like a shock to the system. When you're feeling that apprehension, try to reflect on all that you've done to get here. Through university coursework and work terms, you've proven yourself to be ambitious, hardworking and adaptable. These are all qualities that will propel you to success in this next chapter.