Returning to university as a mature student to major in Family Studies was one of best decisions I made. As a working single mother, I was always interested in family dynamics across the life course. I have also been passionate around issues related to families, gender, and social justice which are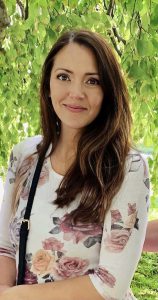 the areas I have worked and volunteered throughout my life. The coursework in the Family Studies program at Mount Saint Vincent University (MSVU) is rich in content and offered new perspectives and alternate ways of thinking which helped expand my knowledge.
The expertise of the professors within the department is immense, and I appreciated the wisdom that was shared.  It helped me to not only assimilate different concepts but also how to conduct research and have a greater understanding of families, ethics, and theories. Another valuable aspect is the small classroom sizes which allows for rich discussion and the ability to build close connections with faculty and fellow students.
After graduating, I went on to a Master of Arts in Education with a focus on intergenerational learning among grandmothers, mothers, and daughters. The education I received from my undergraduate degree in Family Studies prepared me for this new challenge and for that I am extremely grateful. I cannot express enough how much the professors helped me to excel in my studies. They made themselves accessible and took the time to explain things when required. They also shared scholarship information, conference details and career opportunities. Their dedication to students is beyond compare.
Now, as I embark on a new chapter starting a nonprofit with other incredible women, I will always fondly remember my time at MSVU, everything I learned and the friendships I have made. I highly recommend anyone considering a career in Family Studies or Gerontology to consider MSVU as I feel it will be the greatest decision as it was for me.
— Cassandra McDonald, Class of 2017
Before beginning my undergraduate degree in Family Studies and Gerontology at Mount Saint Vincent University, I completed a college diploma in Social Services through NSCC. After working in the human service field for over a year, I knew I wanted to further pursue my education. I challenged myself to look for a university that not only fostered my learning needs but also strived on student success.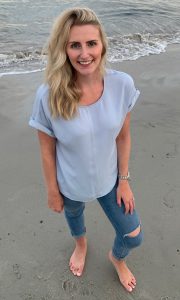 When I discovered Mount Saint Vincent University offered a 2 + 2 program for NSCC students I knew I had to explore this further. The 2+2 program allowed me to utilize my previous education and complete my undergraduate in just two years. I felt that this route really reflected my learning needs because I better understand the theory from having practical experience. Being new to university I thought this transition would be much more difficult. I worried about the class sizes and not having a relationship with my professors. When I started my journey at the Mount, I was happy to learn that the class sizes were much smaller than I was anticipating. The faculty in the department truly made the most positive difference in my university experience. I had the opportunity to build a relationship with my professors as they always took time to get to know their students. I quickly learned that the FSGN department was truly dedicated to supporting student success.
As an FSGN student I learned an immense amount about theoretical perspectives surrounding family dynamics and families across the life course. This theoretical component strengthened my understanding and knowledge for supporting families. Currently I am working in my dream role as one of the Post-Secondary Support Coordinators for the PASS program with Autism Nova Scotia. The PASS program provides individualized non-academic support for students with autism-spectrum disorder. I am hoping to one day obtain my master's degree and continue working with people with neurodiverse exceptionalities. I feel that the FSGN program provided me with a great foundation for supporting diverse family needs.
— Makayla Ley, Class of 2020