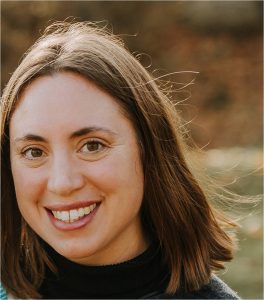 Assistant Professor
Post-doctoral research (University of Exeter, Exeter, UK)
PhD (University of Cologne, Cologne, Germany)
MSc, BSc (Dalhousie University, Halifax, Canada)
Office: Evaristus C215
(902) 457-5068
Lab: Evaristus 117
Lori.Borgal@MSVU.CA
Research Interests:
My lab uses both human cell culture and the common fruit fly, Drosophila melanogaster, as model systems to discover how the mitotic spindle forms in different stem cell populations.
Selected Publications:
1)  Borgal L, Wakefield JG. Context-dependent spindle pole focusing. Essays Biochem. 2018 Dec 7;62(6):803-813. doi: 10.1042/EBC20180034. PMID: 30429281.
2) Palumbo V, Tariq A, Borgal L, Metz J, Brancaccio M, Gatti M, Wakefield JG, Bonaccorsi S. Drosophila Morgana is an Hsp90-interacting protein with a direct role in microtubule polymerisation. J Cell Sci. 2020 Jan 23;133(2):jcs236786. doi: 10.1242/jcs.236786. PMID: 31907206; PMCID: PMC6983718.
3) Borgal L, Rinschen MM, Dafinger C, Liebrecht VI, Abken H, Benzing T, Schermer B. Jade-1S phosphorylation induced by CK1α contributes to cell cycle progression. Cell Cycle. 2016;15(8):1034-45. doi: 10.1080/15384101.2016.1152429. PMID: 26919559; PMCID: PMC4889251.
4) Borgal L, Rinschen MM, Dafinger C, Hoff S, Reinert MJ, Lamkemeyer T, Lienkamp SS, Benzing T, Schermer B. Casein kinase 1 α phosphorylates the Wnt regulator Jade-1 and modulates its activity. J Biol Chem. 2014 Sep 19;289(38):26344-56. doi: 10.1074/jbc.M114.562165. Epub 2014 Aug 6. PMID: 25100726; PMCID: PMC4176241.
5) Borgal L, Habbig S, Hatzold J, Liebau MC, Dafinger C, Sacarea I, Hammerschmidt M, Benzing T, Schermer B. The ciliary protein nephrocystin-4 translocates the canonical Wnt regulator Jade-1 to the nucleus to negatively regulate β-catenin signaling. J Biol Chem. 2012 Jul 20;287(30):25370-80. doi: 10.1074/jbc.M112.385658. Epub 2012 May 31. PMID: 22654112; PMCID: PMC3408186.