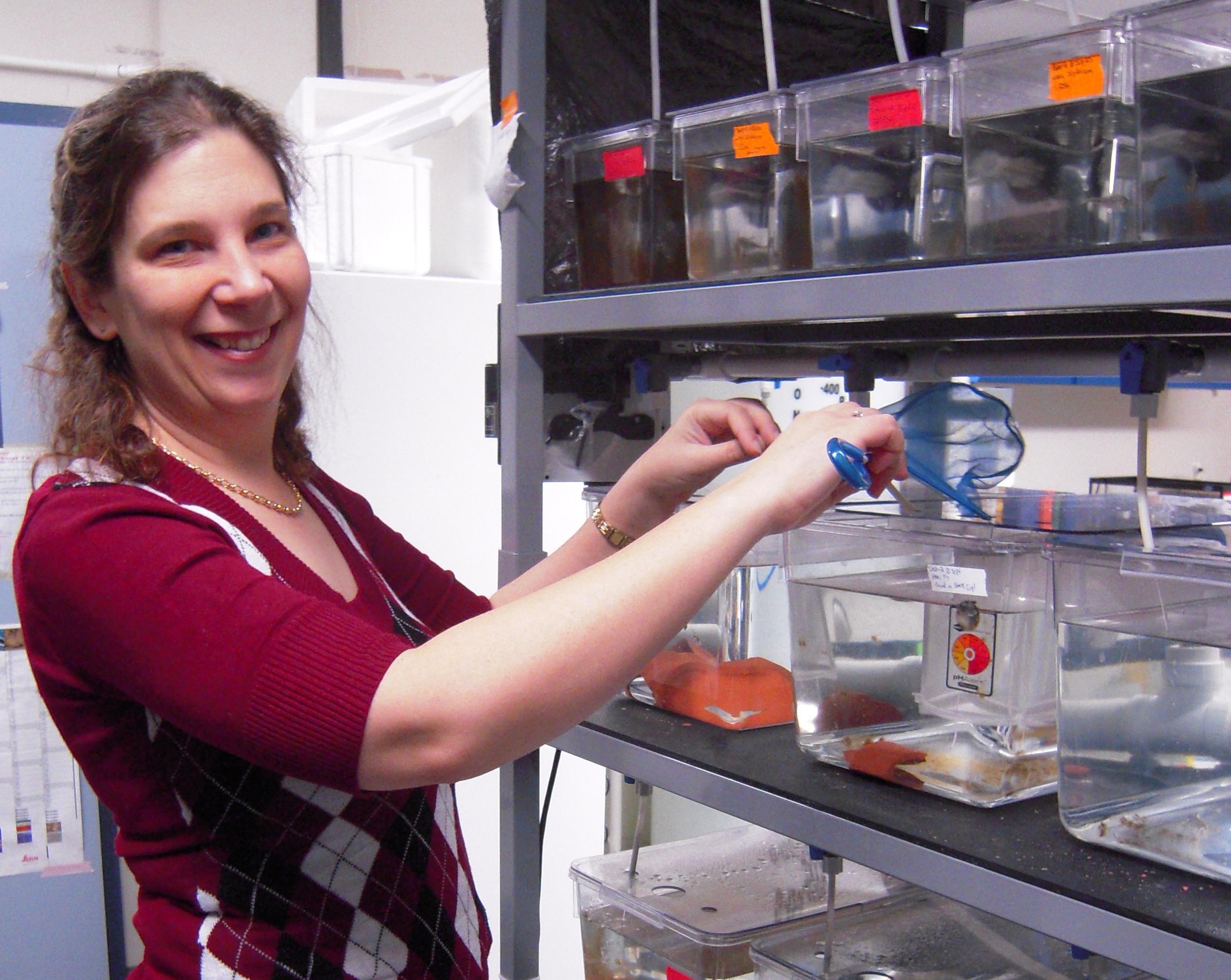 Full Professor
Post Doc (Dalhousie University, Canada)
PhD (University of Cape Town, South Africa)
MSc (University of Cape Town, South Africa)

BSc (Med)(Hons) (University of Cape Town, South Africa)
Office: Evaristus 238
(902) 457-6140
Lab: Evaristus 121/225
(902) 457-6718
Tamara.Franz-Odendaal@msvu.ca
Research Interests:
I am a developmental biologist with a strong background in evolutionary-developmental biology. My research is focused on comparative vertebrate development and evolution. Specifically, we study the developmental processes for development of the craniofacial skeleton (i.e. the skull). My research combines the study of fossils (paleontology) with the study of body shape (morphology) and development in living organisms.
About Me:
I joined the Mount in 2006 and am currently a Full Professor in the Department of Biology. I also hold the NSERC Atlantic Chair for Women in Science and Engineering (visit WISEatlantic.ca). I received the Mount's Research Excellence Award in 2015 and the American Association of Anatomists Young Investigator's Award in 2013.
I serve on the board of Science Atlantic, CCWESTT, the Pan-American Evolutionary-Developmental Biology Society, the Canadian Society of Zoologists and the Nova Scotian Institute if Science. I am also on the NSERC PromoScience Selection committee. I have previously served on the board of the American Association of Anatomists and on the NSERC Discovery Grants Panel (1501).
I grew up in Cape Town South Africa and moved to Halifax in 2003, I am married and have one daughter.