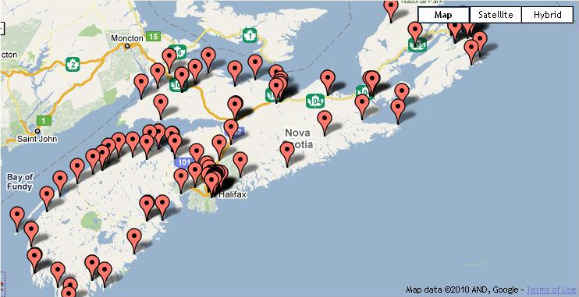 You can borrow from over a hundred libraries across the province, including public, community college and university libraries.  Materials can be returned to any of the participating libraries.  It's free, easy and convenient.  It's your library, everywhere you are. 
Registration
Get a card for free here at the Mount Library or any public library, bookmobile, university or community college library across the province.
Borrowing
Gain access to tons of books, specialized collections and more from libraries in Nova Scotia!
Returning
Simply return your materials to the most convenient participating location, even if it's kilometers away from where you borrowed them.
PLEASE NOTE: Holders of Off campus borrowers cards are subject to the same lending policies and fines as regular student borrowers. Off Campus Borrowers may have 10 MSVU items signed out at any one time
For more information about this Borrow Anywhere/Return Anywhere program please visit librariesns.ca.
Please e-mail us at circdesk@msvu.ca or phone us at (902) 457-6250 for information about Mount Saint Vincent University Library lending services.