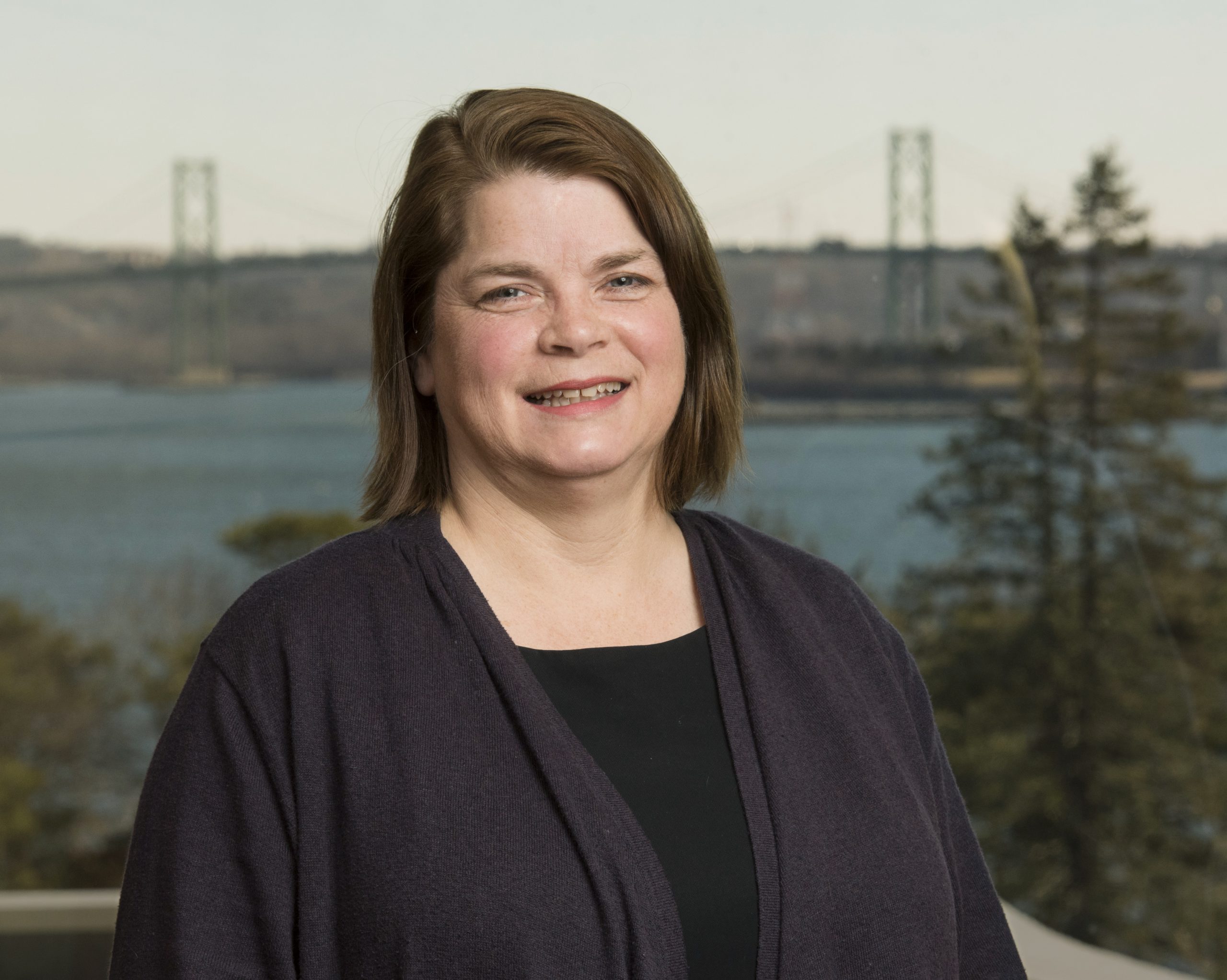 Amy Thurlow (Professor)BPR (Mount Saint Vincent University), MA (Saint Mary's), APR, PhD (Saint Mary's), FCPRS
Amy's research interests focus on the areas of identity construction, critical historiography and organizational communication. Grounded in an approach of critical theory, Amy's work has looked at the impact of communication on organizational change strategies, the role of power and legitimization in the construction of organizational and individual identities, and the relationship between history and theory in understandings of knowledge production.
Currently, Amy is a co-investigator on a 5-year, multi-institutional SSHRC grant entitled the Sociology of Management Knowledge Network. This project which ran from 2013-2018 was concerned with identifying, tracing and re-assembling the production of management knowledge in Canada. In addition, Amy is the principal investigator in a research partnership with the Canadian Public Relations Society titled the GAP (Generally Accepted Practices) VIII Canadian study. This research will contribute to an international study of generally accepted practices of public relations in Canada, the United States and five international partner nations.
Selected Publications

Thurlow, A. (2014). A Critical Historiography of Public Relations in Canada: rethinking an a historical symmetry. A paper presented at ASAC (Administrative Sciences Association of Canada) 2014, Huntsville, ON. (Best Paper Award, Business History Division.)

Thurlow, A. & Helms Mills, J (2013). Change, Talk and Sensemaking", in Albert J Mills & Gabrielle Durepos (Eds). Case Study Methods in Business Research, Sage: London

Thurlow, A. & Yue, A.R. (2013). Out with the in crowd: Constructing the individual in a crowdsourcing environment. The Workplace Review (October).

MacAulay, D., Yue, A.R. & Thurlow, A. (2010). Ghosts in the hallways: Unseen actors and organizational change. Journal of Change Management, 10(4): 335-346.

Helms Mills, J; Thurlow, A; Mills, A. (2010). Making Sense of Sense Making: The Critical Sensemaking Method. Qualitative Research in Organizations and Management. Volume (2). 182-195.

Thurlow, A. (2009) "I just say I'm in advertising": a public relations identity crisis? The Canadian Journal of Communication. Vol. 34 (2009) 245-263.

Thurlow, A. and Helms Mills, J. (2009) Change, Talk and Sensemaking. The Journal of Organizational Change Management. Volume 22 (5). 459-479.

Forshaw, Carolyn and Amy Thurlow. (2007) Organizational Communication. Chapter 12 in Organizational Behaviour. A. Mills ed. Broadview Press. (role: final editing, completed specific sections within chapter, developed and acquired support materials, cases, etc.)

Thurlow, Amy, Albert J. Mills, Jean Helms Mills. (2006)Feminist Qualitative Research and Workplace Diversity. Chapter 9 in The Handbook of Workplace Diversity. Alison M. Konrad, Pushkala Prasad, and Judith K. Pringle editors. Sage Publications.