Welcome to the Learning Passport! 
Program runs September 17 to November 25. 
Sign up is scheduled to start September 17 and will be available through this link.
Classroom information sessions are happening now!
Online information session happening Friday September 17 at 11am through Zoom
---
Gain Experience and Earn Bonus Points!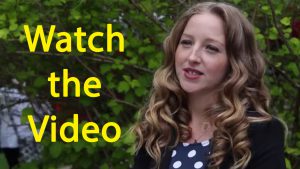 The Learning Passport (LP) program was introduced in 2009 to engage those students taking business and tourism courses in extracurricular activities that provide value to academic learning and finding a career/job upon graduation. The program provides students with opportunities to gain exceptional learning experiences outside the classroom. The program has evolved since it began in 2009, but the focus remains the same! This Fall and Winter we are excited to announce our Learning Passport Program will be accessible to students worldwide. Students taking business and tourism courses can self-enroll in our Learning Passport Moodle course site and select from over 40 online events to attend.
Examples of eligible activities include: attendance at a career day; attendance at a speaker panel, seminar, public lecture or conference/trade show related to Business or Tourism; and meeting with a business leader who is working in the field of Business or Tourism.
The Learning Passport program Moodle site is used for communication with our students and includes the Learning Passport sign-up sheet, list of LP eligible courses, and a list of eligible activities and "rules" associated with the program. If you require assistance with accessing the site please contact learningpassport@msvu.ca
---
Our students share their thoughts and experiences with the Learning Passport Program
"…the Learning Passport Program allows students to have many benefits…networking opportunities, continual learning from past graduates of MSVU and from guest speakers. Fun and interesting experiences are gained, along with bonus points towards all of your classes!"– Josie Boutilier, student
Participate! Discover! Learn!