Science Atlantic is a charitable association of 17 post-secondary and research institutes in Atlantic Canada. Each year, Science Atlantic hosts annual conferences for undergraduate students in nine disciplinary and interdisciplinary fields. The Aquaculture & Fisheries and Biology Student Conference occurs annually in March and is hosted by a different Institution in Atlantic Canada each year. Typically, as many as 150 students and faculty assemble for a weekend of oral and poster presentations by undergraduate students, informal communication and networking. MSVU Biology students who are conducting research are encouraged to attend! This conference is an excellent opportunity for undergraduate students to present the results of their hard work to an audience of other students, faculty and community members from across Atlantic Canada.
For more information visit scienceatlantic.ca or contact Lori Borgal (MSVU Science Atlantic Biology Committee Representative)
Science Atlantic 2023 (UNB, St John NB)
MSVU Honours students presented their work at UNB in St John New Brunswick, March 3-5, 2023. The conference was a lot of fun and the students gained valuable experience discussing their projects!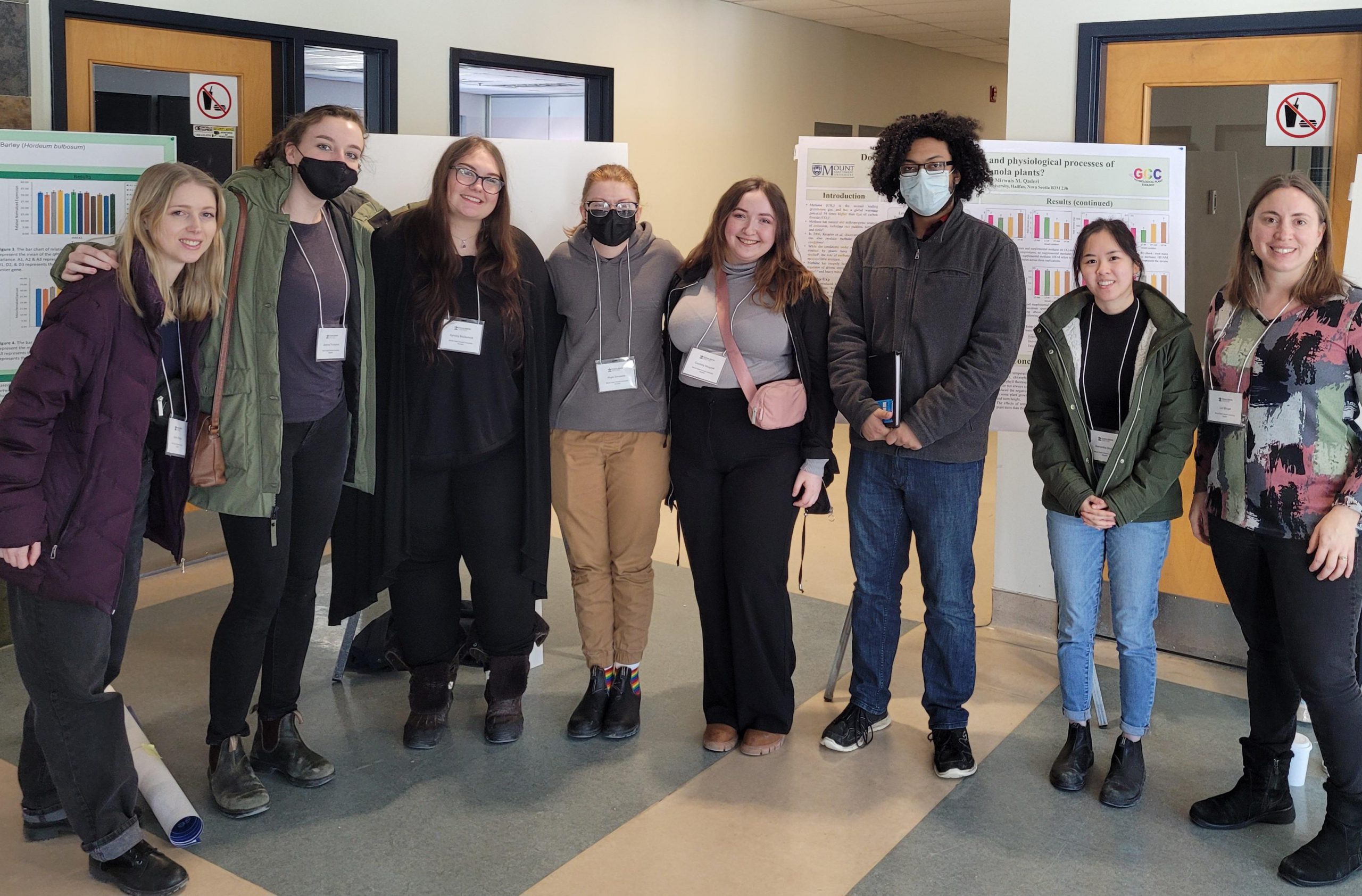 From left, Sierra Hedges (talk), Jessica Thompson (poster), Aynsley McDermott (talk), Hope Gorveatte (poster), Courtney Strugnell (Best Poster prize, Botany), Langston Tench (talk), Samantha Beaton (poster), Dr. Lori Borgal (MSVU Rep).