Research Areas:
Graph Theory, Combinatorial Games, Graph Polynomials, Network Reliability, Math Education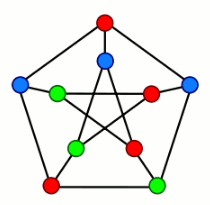 Education:
2013:
Ph.D. Mathematics, Dalhousie University
Thesis:
On Network Reliability
2008:
M.Sc. Mathematics, Dalhousie University
Thesis:
On Strongly Connected Reliability
2007:
B.Sc. Honours , Mount Saint Vincent University



Employment History:
2015-Present:
Assistant Professor, MSVU
2014-2015:
Assistant Professor, Acadia University
2010-2014:
Program Director, NS Math Circles


Current Teaching:

Math 1113 & 1114: Introduction to Calculus Math 2211: Intermediate Calculus I
Math 3333/4333: Graph Theory
CMPS 1155: Introduction to Programming
Publications:
J.I. Brown, D. Cox,
Inflection Points of All-Terminal Reliability
Polynomials are Dense in [0,1] , submitted.
J.I. Brown, D. Cox, A. Hoefel, N.McKay,
R. Milley, R.J. Nowakowski and A.A. Siegel,
Polynomial Profiles of Placement Games.
Games of No Chance 5 (accepted 2014).
J.I. Brown, D. Cox and R. Ehrenborg,
The Average Reliability of a Graph.
Discrete Applied Mathematics 177,
pp. 19-33 (2014).
J.I. Brown, D. Cox,
On the Non-existence of Optimal Graphs
for All Terminal Reliability.
Networks Vol 63, Issue 2,
pp. 146-153 (2014).
J.I.Brown, D.Cox,
The Closure of the Roots of Strongly Connected
Reliability Polynomials is the Entire Complex Plane.
Discrete Mathematics Vol. 39,
Issue 16, pp. 5043-5047 (2009).