The business world encompasses so much, it's impossible to mention every possible career path you can take. From accounting to marketing, from large corporations to small business or not-for-profit organizations, from joining a great organization to becoming an entrepreneur, your career starts with your education in our Business Administration Program. Career Services is available to help you start your career path.
Business relates to any company or organization, including government and not-for-profit, that has a product or service to sell. That's a very broad field, so your career possibilities truly are endless. Many people will tell you it makes a lot of sense to match your career with your interests and then find a like-minded business. Others say that keeping your options open to new opportunities is the best way to go. Ultimately, you will have to make your own decisions. Remember that most people entering the work force today will change careers from 3 to 6 times. So whatever you start with does not mean you have to finish with it. The sky's the limit!
---
Where will your career take you?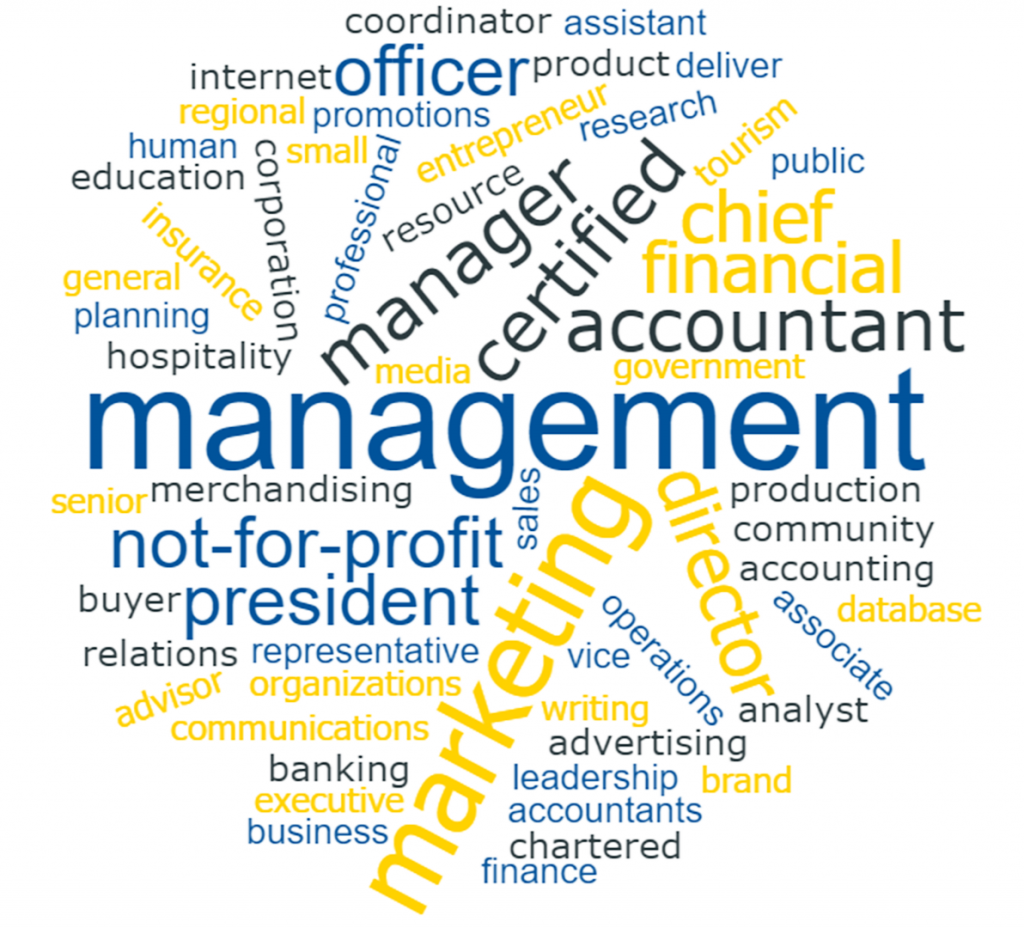 ---
Still not sure the Business Administration program is a good fit for you?
This might help you decided: What can I do with my degree?
---
---
Here are some business-specific sites where you can learn more about business careers:
Accounting
Finance
Management
International Business
Marketing
Supply Chain
Entrepreneurship
---
Not quite what you were looking for? Maybe our Tourism and Hospitality Management program is?