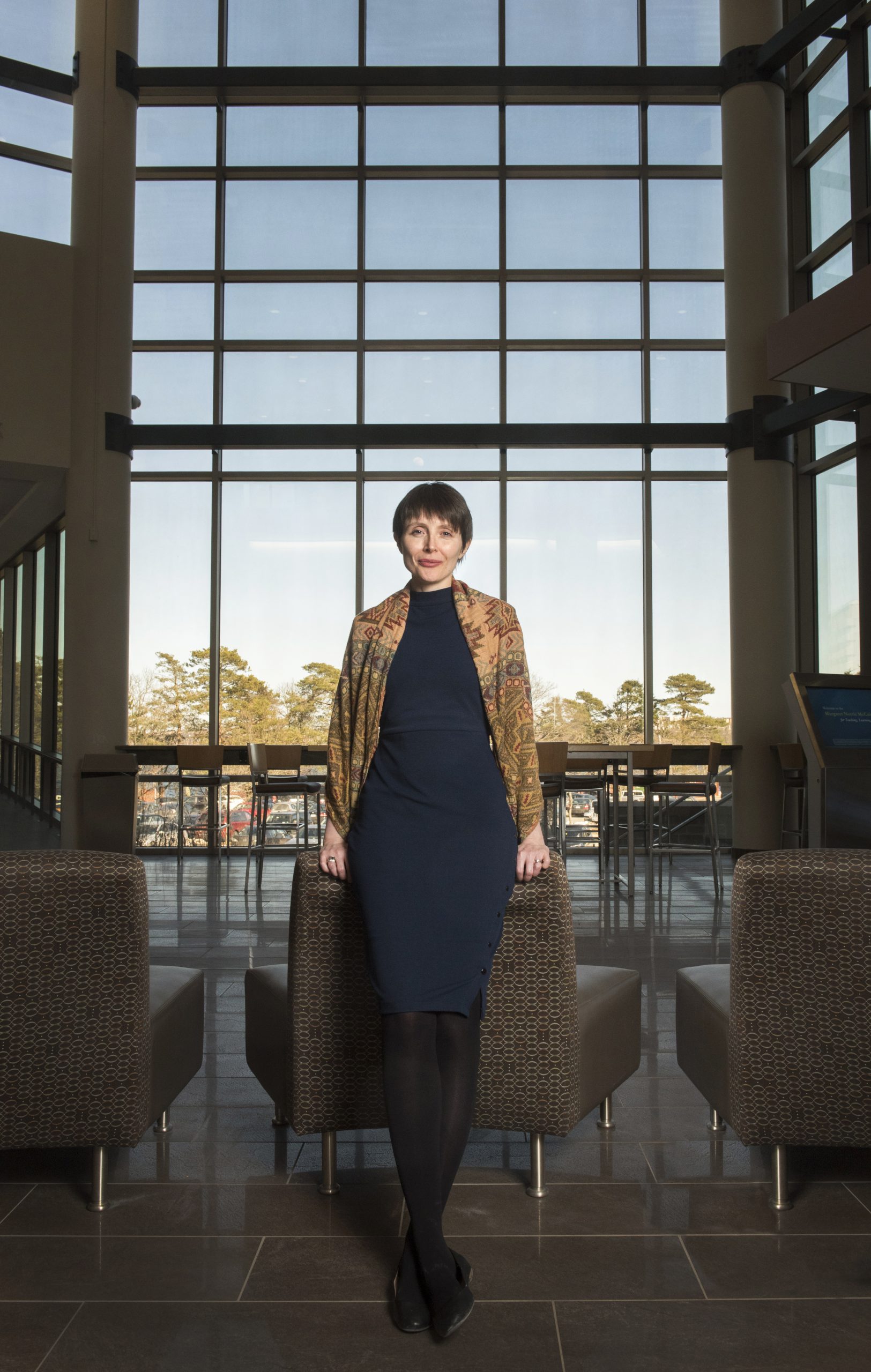 Shannan Grant, PDt, MSc, PhD (she/her)
Associate Professor and Registered Dietitian
Evaristus 311
shannan.grant2@msvu.ca AND shannan.grant@iwk.nshealth.ca
Phone: 902-457-5400 (email is best to reach me in a timely manner)
Main Affiliations:
Affiliated Scientist, IWK Health Centre
Adjunct Professor, Dalhousie University
Education and Training:
2009-2015 Doctor of Philosophy, Department of Nutritional Sciences,
Faculty of Medicine, University of Toronto, Toronto, Ontario, Canada
2005-2007 Master of Science, Department of Nutritional Sciences, Faculty of Medicine,
University of Toronto, Toronto, Ontario, Canada
2004-2005 Dietetic Internship, St. Michael's Hospital, Toronto, Ontario, Canada
2002-2004 Bachelor of Science (with Honours), Department of Human Nutrition, St
Francis Xavier University, Antigonish, Nova Scotia

1998-2002 Bachelor of Science, Department of Biological Life Sciences, University
College of Cape Breton (now Cape Breton University), Nova Scotia, Canada
Other Relevant Education/Training:
2019-21 Joanna Briggs Institute Systematic Review Certification
JBI Centre for Excellence, Dalhousie University (General Training)
JBI Centre for Excellence, Adelaide, South Australia (Scoping Review Refresher)
2014 Scientist Knowledge Translation Certification
Sick Kids Learning Institute, The Hospital for Sick Children, Toronto, Ontario, Canada
2012 Certificate of Completion
Kirkpatrick Four Levels® Evaluation Certificate Program
2007-Present Canadian Fitness Professional
Certified to teach Ashtanga, Hatha, Restorative, Vinyasa and Prenatal Yoga
Current Courses (@ The Mount):
NUTR 3325/GAHN 6325 – Advanced Human Nutrition and Metabolism
NUTR 4408/GAHN 6408 – Medical Nutrition Therapy I
NUTR 4409/GAHN 6409 – Medical Nutrition Therapy II
Previous Courses:
NUTR 2211/ NUTR 1210 – Introductory/ Intermediate Nutrition (for 3 years)
GAHN 6602 – Contemporary Issues in Food, Health and Disease (for 3 Years)
Research Interests:
Dr. Grant identifies as a Scientist, Registered Dietitian (RD), Dietetic Educator and lifelong learner. The focus of her research program (named GrantLab with her staff and students) is community-based and practice-based research, that can be conceptualized as two pillars:
1) Nutrition Care Process/ Medical Nutrition Therapy and
2) Community Outreach and Program Development (more below).
Dr. Grant has practiced as a dietitian and wellness professional in several practice settings, including 15-20 years in clinical (including primary, acute care, inpatient and outpatient settings) and community nutrition (including rural, remote, and urban settings). She was core faculty for York University's Health Coach Program (for five years), an internationally recognized program that trains allied healthcare professionals (including nurses, dietitians, dentists) in contemporary evidence-based counseling, conflict resolution, record keeping and modification communication techniques. A recipient of several awards for her contributions to patient care, communication and education (e.g. The Alumni Early Career Teaching Award [2021], Diabetes Canada Canadian Diabetes in Pregnancy Study Group Award of Excellence [2020]), Dr. Grant is a passionate believer that education activities inform research and practice and vice versa.
GrantLab trains highly qualified personnel (HQP) to develop the knowledge and skills needed to become engaged in all parts of the knowledge-to-action process and to support ongoing exchange about nutrition and foods and complementary approaches to prevention and treatment of diease.
Pillar One: Nutrition Care Process Research
GrantLab explores nutrition education/ intervention evaluation, striving to include perspectives from all stakeholders (e.g. patients, families, healthcare provider, management). Informed by integrative knowledge translation (KT) theory and strategies, classical behaviour change theory, and core education principals, GrantLab and collaborators develop, implement, and evaluate lifestyle interventions, with the aim of preventing and treating chronic disease in a person-centered evidence-based way. Current areas of focus include, but are not limited to maternal and infant health, diabetes, cardiovascular disease, psychological safety in healthcare professional training, critical examination of assessment of women's bodies, scoping and systematic reviews, clinical trials, and associated communication/ education.
Pillar Two: Community Outreach and Program Development
Traditionally and currently, several cultures and communities see the link between nutrition, foods, and related practices and health and disease. GrantLab works with a variety of communities, in the Atlantic and beyond, to co-learn about nutrition and foods and co-develop nutrition and foods curriculum guided by equity, diversity, inclusion, accessibility, and two-eyed seeing. For example, Mijipjewey na Pisun is a Mi'kmaq phrase that means food is medicine. This phrase is the name stakeholders selected (including Mi'kmaw knowledge keepers and Elders) for one of our projects.
Also, part of this pillar, GrantLab strives to highlight nutritional science in STEM (Science, Technology, Engineering and Math) outreach activities. Examples of long-term relationships include: Imhotep Legacy Academy, Dalhousie University; Sandy Lake First Nation and Let's Talk Science; the NSERCPromoSci funded Two-Eyed Seeing Camp (more below) and the Canadian Roots Exchange funded Two-Eyed Seeing Wellness Workshops.
See program and dissemination examples below.
Knowledge Sharing Examples – websites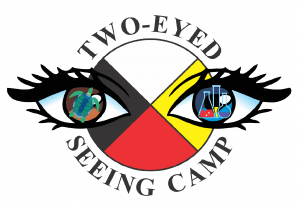 Funded by: NSERC PromoScience and Canadian Roots Exchange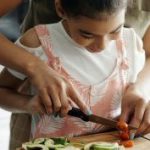 Funded by: Medavie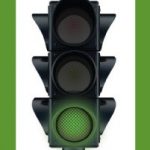 Glycemic Index Education Portal
Disseminated by:  Diabetes Canada
Sponsored by: Glycemic Index Knowledge to Action Online Course
Knowledge Sharing Examples – social media

@SGrant_PDt_RD
Original Articles and Book Chapter Examples:
MSVU Students/ Graduates/ Faculty/ Staff Underlined below.
Dr. Grant in Bold (senior author is last author).
For a complete up-to-date list, please see: https://www.researchgate.net/scientific-contributions/Shannan-Grant-2134120229
Kavanagh, Meaghan; Chiavaroli, Laura ; Glenn, Andrea; Heijmans, Genevieve; Grant, Shannan; Chow, Chi-Ming; Malik, Vasanti; Watson, William; Lofters, Aisha; Holmes, Candice; Rackal, Julia; Srichaikul, Kristie;  Sherifali, Diana; Snelgrove-Clarke, Erna; Udell, Jacob; Juni, Peter; Booth, Gillian; Farkouh, Michael; Sievenpiper, John. (2021). Quality improvement and usability testing of the PortfolioDiet.app, a web-based health application to translate nutrition therapy for cardiovascular risk reduction in primary care (Preprint). 10.2196/preprints.34704.
Glenn, A, Kavanagh, M, Bockus-Thorne, L, Melina, V, Jenkins, DJ, Grant, S. Plant-based Nutrition and Pain. Editors: Lynch, ME, Craig, K, Peng, P. Book Title: Clinical Pain Management: A Practical Guide (Scheduled for Print 2021).
Snelgrove-Clarke, E, Grant, S, Brenton-Peters, J. Weight Management Guidelines for Patients With Gestational or Type 2 Diabetes During Pregnancy: Are the Current Guidelines Reflective of Shared Decision Making? Communicator (Diabetes Canada), 2020, 1-3.
Grant, SM , Glenn, AJ, Wolever, TMS, Josse, RG, O'Connor, DL, Thompson, A, Noseworthy, RD, Seider, M, Sobie, M, Bhatti, G, Cavanagh, J, Jones, E, Darling, P. Evaluation of Glycemic Index Education in People Living with Type 2 Diabetes: Participant Satisfaction, Knowledge Uptake, and Application. Nutrients 2020, 12(8), 2416-2432 (+Supplement).
Frank, L, Waddington, M, Sim, M, Rossiter, M, Grant, S, Williams, PL. The Cost and Affordability of Growing and Feeding a Baby in Nova Scotia. Canadian Journal of Public Health 2020, 111, 531–542.
Carmody, E, Richards, T, Hayward, K, Carson, G, Whitfield, K, McClure, J, Grant, S. In-Hospital Feeding Practices of Infants Born to Mothers with Gestational Diabetes Mellitus or Type2 Diabetes Mellitus: Evaluating Policy Implementation Effectiveness. Canadian Journal of Diabetes. 2019, 43(8), 580-6.
Levine, A., Wine, E., Assa, A., Sigall Boneh, R., Shaoul, R., Kori, M., Cohen, S., Peleg, S., Shamali, H., On, A., Millman, P., Abramas, L., Ziv-Baran, T., Grant, S., Abitbol, G., Dunn, K., Bielawski, J., Turner, D., Van Limbergen, J. Crohn's Disease Exclusion Diet (CDED) is Equally Effective but Has Better Tolerance and Sustained Remission than Exclusive Enteral Nutrition for Induction of Remission in Mild to Moderate Pediatric Crohn's Disease: A Prospective Randomized Controlled Trial. Gastroenterology. 2019, 157(2), 440-450.
Delos-Reyes, F, Glenn, AJ, de Sequeira, S, Liang, X, Grant, S, Thorpe, K, Price, J, Lipscombe, L. The Avoiding Diabetes After Pregnancy Trial in Moms Program: Feasibility of a Diabetes Prevention Program for Women with Recent Gestational Diabetes Mellitus. Canadian Journal of Diabetes. 2019, 43(8), 613-20.
Grant, S., Noseworthy, R. (2017) Translating Glycemic Index Knowledge to Action (Launch of Diabetes Canada's New Glycemic Index Education Materials. 20th Professional Conference & Annual Meetings; Edmonton, Alberta.
MacLellan, A., Connors, J., Grant, S., et al. (2017) The Impact of Exclusive Enteral Nutrition on the Gut Microbiome in Crohn's Disease. Nutrients. 9, 447-461.
Grant, S., Noseworthy, R., Eisenbraun, C., Wolever, T. (November, 2016) Glycemic Index Education: Translating Knowledge to Action, Dietitians of Canada. Online availability internationally: https://www.dietitians.ca/Learn/Distance-Learning/Learning-on-Demand.aspx
Grant, S. and Wolever, T. (2011) Perceived Barriers to Application of Glycaemic Index: Valid Concerns or Lost in Translation? Nutrients. 3(3), 330-340.
Grant, S.M., Wolever, T.M.S., O'Connor, D.L., Nisenbaum, R., Josse R. (2011) Effect of a Low Glycaemic Index Diet on Blood Glucose in Women with Gestational Hyperglycaemia. Diabetes Research and Clinical Practice. 91 (1), 15–22.
Cohn, T., Grant, S., Faulkner, G. (2010) Schizophrenia and obesity: addressing obesogenic environments in mental health settings. Schizophrenia Research. 121, 277-8.
Grant S. (2007) The importance of biodiversity in crop sustainability: A look at monoculture. Journal of Hunger and Environmental Nutrition, 1(2), 101-109.
Naczk, M., Grant, S., Zadernowski, R., and Barre, E. (2006) Protein precipitating capacity of phenolics of wild blueberry leaves and fruits. Food Chemistry, 96, 640-647.