Email: CommStudies@msvu.ca | Tel: 902.457.6490
Why choose a degree in public relations at MSVU?
The Bachelor of Public Relations degree at MSVU (which recently celebrated its 40th anniversary) is known as the flagship undergraduate degree PR program in Canada. The University has been recognized for excellence in public relations education by the Canadian Public Relations Society, and boasts an impressive roster of faculty with interests ranging from change management to social media, literacy and ethics.
Throughout the course of the degree, you'll gain critical analysis and decision-making skills that can be applied not only in the management of public relations, but also in the development of a professional identity in the field. You'll hone skills in writing for diverse audiences, using a wide range of communication platforms including: social media; public speaking; audiovisual development; broadcast media production; and more.
Studying public relations at MSVU gives you the opportunity to:
train in a high-demand field and get a job right out of university
work in paid PR positions with up to 12 months of hands-on experience through our renowned co-operative education program
enjoy flexible degree delivery options with on-campus or fully-online program streams
flourish in a supportive environment with great professors and small class sizes
learn in-demand skills in areas like content creation, digital storytelling, and multimedia design
---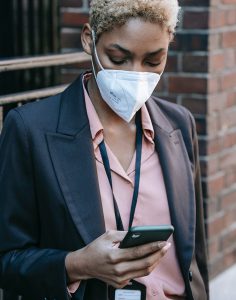 Article: Top 5 reasons why public relations education is so important, especially during a pandemic
Changes in the way that humans interact with each other as a result of the COVID-19 pandemic mean that effective, professional communication is key to organizational survival. The past two years have seen an increased need for public relations expertise and highlighted the reasons why public relations education is so important. Dr. Amy Thurlow, Professor and Chair of the Department of Communication Studies at MSVU, shares her top 5 reasons why Public Relations education is so important, especially during a pandemic.
---