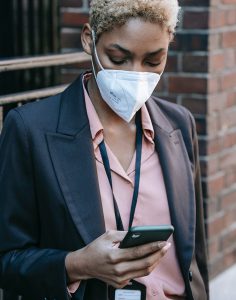 By Dr. Amy Thurlow, Professor and Chair of the Department of Communication Studies at MSVU
Changes in the way that humans interact with each other as a result of the COVID-19 pandemic mean that effective, professional communication is key to organizational survival. The past two years have seen an increased need for public relations expertise and highlighted the reasons why public relations education is so important. Here are the top five:
1. Public Relations gets critical information out
Timely communication has always been an important component of public relations practice, but in the context of COVID-19 it took on an even more critical significance. Organizational stakeholders – like employees, customers, and other constituents – need accurate information quickly and reliably. Public Relations education provides the skills and ability to navigate this challenge, communicate effectively, and keep channels of communication open.
2. The job market for PR is exploding
The demand for PR pros has increased dramatically over the past two years and further growth is predicted.  Plus, employers are looking for communicators with public relations degrees. Many post-secondary public relations programs, like the MSVU BPR program, incorporate work terms along with the academic requirements. These employees are better able to hit the ground running and tackle today's complex communication landscape.
3. Remote working requires excellent public relations
Internal communication is a key component of organizational public relations, but is has sometimes happened behind the scenes. Internal Comms today is essential in connecting remote workers, sharing crucial information quickly, and building and maintaining the relationships essential to strong employee networks.
4. Communication theory gives us tools to tackle problems we haven't seen before
Famous scholar Kurt Lewin once said, "there is nothing as practical as a good theory."  And he was right! PR pros who have studied theories of communication and public relations are better equipped to tackle the unknown. Theories provide toolboxes of ideas and approaches that allow us to explain and predict how the world works. These tools allow us to save time when problem solving and more accurately predict what strategies will be effective.
Expertise in crisis communication is something that employers are particularly interested in these days. Previously, Crisis Comms was a bit of a specialized function, something that external consultants might be brought in to provide to an organization.  But more recently, crisis communication has come to define much of our day to day business, and it has become essential to have skill in this area in house.
5. Public Relations focuses on relationship building and trust
Public relations is all about relationship management. This is a foundational component of post-secondary education in PR theory and practice. It is, literally, the definition of public relations. Here is the Canadian Public Relations Society (CPRS) official definition of public relations:
"Public relations is the strategic management of relationships between an organization and its diverse publics, through the use of communication, to achieve mutual understanding, realize organizational goals and serve the public interest."
(Flynn, Gregory & Valin, 2008)
Learn more about the Bachelor of Public Relations degree at MSVU
Visit msvu.ca/publicrelations and/or check out this video:
---
About the author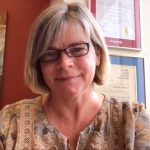 Dr. Amy Thurlow is Professor and Chair of the Department of Communication Studies at Mount Saint Vincent University in Halifax, Canada. She has taught public relations at the post-secondary level for over 20 years, and is a member of the CPRS College of Fellows. Her research is motivated by a curiosity about how humans socially construct and enact organization through processes of identity construction. Her recent work includes historical constructions of identity and the alternative histories often ignored in that process. Her 2019 book, Social Media, Organizational Identity and Public Relations: The Challenge of Authenticity, investigates identity construction in a virtual context.