Sara Knight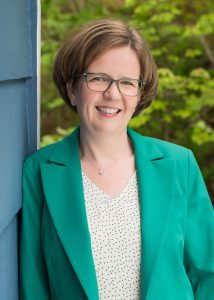 Sara Knight joined Mount Saint Vincent University as its Governance Secretary and General Counsel on July 3, 2023.
Prior to joining MSVU, Sara served as a Senior Solicitor with the Halifax Regional Municipality, where she advised Regional Council and its committees, senior municipal leaders, and municipal business units on legal matters (including policy development). Her practice areas of focus have included Access and Privacy, and Governance.
During a secondment from her role with HRM, Sara worked with the Nova Scotia Department of Business as a Policy Strategist and Acting Director of Policy.
Sara brings to MSVU extensive governance and legal experience, as well as a commitment to advancing equity, diversity, inclusion and accessibility.
She holds a Bachelor of Laws from Dalhousie University and a Bachelor of Arts in History (Honours) from Queen's University. She was admitted to the Nova Scotia Bar in 2005.