Committed to reducing our environmental footprint
The Mount has made a commitment to reducing its environmental footprint by improving upon and creating new environmental initiatives and sustainable policies as part of a Facilities Improvement Project.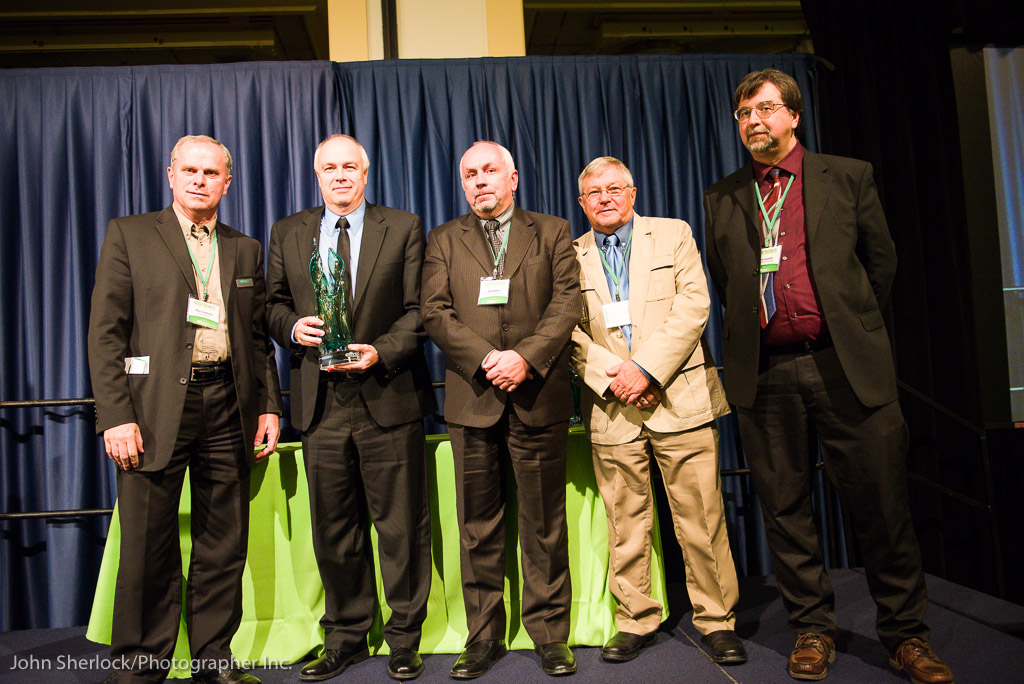 Above Photo (L-R): Allan Crandlemire, CEO, Efficiency Nova Scotia; Bruce MacNeil, Rick Walkden, Tex Barkhouse and Jamie Swindells, accepting the 2012 "Shooting Star" Award at the Bright Business Conference, hosted by Efficiency Nova Scotia.
---
Our vision is to develop an environmentally sustainable campus that is economically viable and reflects the core values of engagement and accountability as outlined in our strategic plan. We aim to meet the current needs of students, faculty and staff while preserving the environment for future generations. Read our environmental policy statement »

The Mount aims to prepare students to become engaged, environmental citizens – not just on campus but also in their own communities long after they leave our beautiful campus.
Our goals:
Encourage, support and promote internal initiatives to create an institutional culture of sustainability.
In cooperation with other post-secondary institutions and government agencies, ensure ecological, economic and social considerations form the foundation of our planning and operations.
Educate the Mount community to become more environmentally responsible.
Set an example of environmental stewardship in our community.
Develop an action plan and monitoring systems that track progress and promote successes.
Our Initiatives: