Why study Human Resource Management?
Learn how to determine an organization's human resource needs and guide both employees and management through the internal and external demands of an ever-changing environment we all must operate within with a major, concentration, or minor in Human Resource Management. You can choose this specialty area within the Bachelor of Business Administration degree at Mount Saint Vincent University.
This specialty area of study provides relevant knowledge in the areas of human resource management strategy, recruitment, training and development, compensation management, labour relations, managing diversity, organizational topics, organizational behaviour, values in a business society, international human resource development, and organizational change.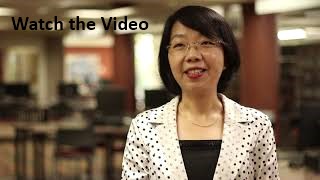 A sample of courses offered include human resource management, Organizational Behaviour, Labour Relations, Strategic Compensation, Managing Diversity: Gender and Other Issues, Recruitment and Selection, Strategic Human Resource Development, International Human Resource Management.
A specialty in human resource management can prepare you for many career opportunities. The list of positions is extensive. Examples include human resource consultant, human resource executive or manager, training and development officer, organizational development manager, payroll specialist, labour relations officer, human resources recruiter, talent acquisition manager and any multitude of jobs that require strategic input from a human resource professional that can help plan, direct, and coordinate the administrative functions of an organization.
You can major, concentrate or minor in this exciting area. Find Undergraduate Academic Calendar Information here.