Career week is designed to help you learn about potential careers in a variety of sector in the areas of Business Administration and Tourism and Hospitality Management.
Tentative Career Week dates for 2021/2022
November 2 to 5, 2021
March 7 to 10, 2022
---
This past year were Virtual!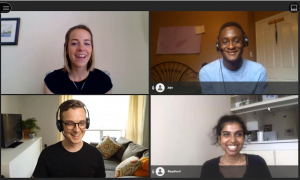 Missed the Fall panel sessions but still want some expert advice?
You can find Fall the recordings here: Fall 2020
And the Winter ones here: Winter 2021
Learning Passport Eligible