Dr. Scott MacMillan, Associate Professor, Management, Nonprofit Leadership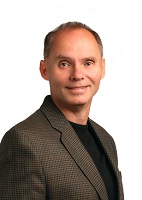 Scott MacMillan is originally from Fredericton, N.B. where he completed a Bachelor of Physical Education degree at UNB. He then worked for the YMCA for twenty years in various management, research, and consulting positions (Fredericton, Regina, Halifax, Toronto and Jerusalem). After deciding it was time for a career change he returned to school for his Master of Business Administration and Ph.D. in Management at Saint Mary's University. He also completed a Certificate in Adult Education and is a certified career counselor. He began teaching management courses in 2001 and has taught at a variety of universities including Saint Mary's, Dalhousie, Acadia, and Cape Breton before coming to MSVU. He has also taught in China (Zuhai in 2008, Suzhou in 2012 and Fuzhou in 2014). He conducts research on meaning in work, career development, leadership, and management education. His Ph.D. thesis was entitled, Towards an Existential Approach to the Meaning of Work. He is the author of The Big Game: 10 Strategies for Winning at Life (Llewellyn, 2003).
Learn more about Scott MacMillan.