Dr. Nicholous Deal, Assistant Professor, Management, Nonprofit Leadership, Strategic Human Resource Management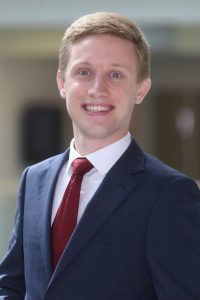 Dr. Nicholous (Nick) Deal is a native of Halifax, Nova Scotia, with extensive professional ties throughout the Atlantic region. Nick is an Assistant Professor in the Department of Business and Tourism, at Mount Saint Vincent University in Halifax. His main teaching areas are in management, nonprofit leadership, and strategic human resource management. He also lectures in communication studies. Nick has a wealth of experience teaching undergraduate and graduate courses in five Atlantic Canadian universities and has been recognized by his students as "Professor of the Year" three times since 2018 – an annual award sponsored by the Sobey School of Business Commerce Society.
Nick's research attempts to destabilize dominant historical narratives as to ethically recover marginalized voices of the past through the prism of employee relations. His research interests follow an ethos of business ethics and responsible management through historical analyses, including: history of management education and development of theory; Canadian management theory and ethical practice; responsible management education and pedagogy; microhistory; storytelling; critical management studies; critical perspectives on leadership; intersectionality; equality, diversity, inclusion, and accessibility.
His research has appeared in Management Decision, Industry and Higher Education, the Journal of Management History, and Management & Organizational History; and regularly presents at the Academy of Management (AoM), Administrative Sciences Association of Canada (ASAC), and the Atlantic Schools of Business (ASB), to name a few conferences. He serves as the Social Media Editor for the Journal of Management History, Associate Editor of Qualitative Research in Organizations and Management: An International Journal, is the elected Graduate Student/Junior Faculty Representative-at-Large for the Management History Division of AoM, and past chair of the Business History Division of ASAC.
Service to the university and the greater Halifax area is also important for Nick. He has had the privilege of working with students to help oversee the successful revival of an Enactus chapter at the Mount; coach and advise students for case competitions, academic advising, and career coaching; serve on various Department, faculty, and union committees; and sit on nonprofit boards including the Halifax West Ecumenical Food Bank Association.