Dr. Gabrielle Durepos, Professor, Management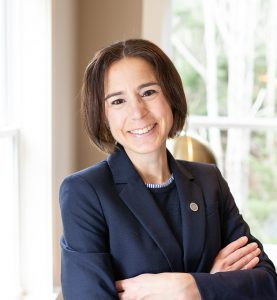 Gabrielle (Gabie) Durepos is an Associate Professor in the Department of Business and Tourism, at Mount Saint Vincent University in Halifax, where in her teaching she specializes in management and her research focuses on management and organizational history.

Gabrielle's co-authored book: ANTi-History: Theorizing the Past, History, and Historiography in Management and Organization Studies, develops a critical organizational history to reveal the role of history in liberationary politics. She is a coeditor of both the Sage Encyclopedia of Case Study Research as well as the SAGE Major Work on Case Study Methods in Business Research. Both of these works include a focus on revealing the contribution of feminist, poststructuralist, and other critical approaches to the development of case study research. Gabrielle's most recent publications appear in Management & Organizational History, Journal of Management History, Critical Perspectives on International Business, and Organization.
She is currently engaged in a critical Organizational History of a Provincial Museum Complex in Nova Scotia, Canada. She is also the co-investigator on a major Social Sciences and Humanities Research Council grant to study the development of management thought in Canada.

Gabrielle's research interests include: organizational history, critical historiography, the history of management thought, methodology and, gender and diversity.
Learn more about Gabrielle Durepos.