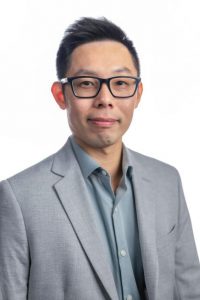 Dr Michael Pin-Chuan Lin
Assistant Professor
PhD, Simon Fraser University
Office: Seton 439
Tel: (902) 457-6220
Email:  Michael.Lin@msvu.ca
Website
Google Scholar
I am currently accepting thesis students for MA Education.
Background
PhD, Simon Fraser University
MBA in Information Management, National Formosa University
BBA in Information Management, National Penghu University of Science and Technology
Research & Teaching Interests
My multidisciplinary research and teaching practice focus on uses of educational technology to facilitate active learning in post-secondary classrooms. Through examining students' and teachers' use of learning technologies, I seek to deepen understanding of students' learning behaviours, their motivations to engage in instructional writing activities such as peer review and chatbot interactions, and how learning analytics can promote students' achievements and self-regulated learning.
Sample Publications
Lin, M. P. C. & Chang, D. (2020). Enhancing post-secondary writers' writing skills with a chatbot: A mixed-method classroom study. Journal of Educational Technology & Society, 23(1), 78-92. https://www.jstor.org/stable/26915408
Winne, P. H., Teng, K., Chang, D., Lin, M. P. C., Marzouk, Z., Nesbit, J. C., Patzak, A., Rakovć, M., Samadi, D., & Vytasek, J. (2019). nStudy: Software for learning analytics about processes for self-regulated learning. Journal of Learning Analytics, 6, 95-106. https://doi.org/10.18608/jla.2019.62.7
Winne, P. H., Vytasek, J. M., Patzak, A., Rakovic, M., Marzouk, Z., Pakdaman-Savoji, A., Ram, I., Samadi, D., Lin, M. P. C., Liu, A., Liaqat, A., Nashaat, N., Mozaffari, Z., Stewart-Alonso, J., & Nesbit, J. C. (2017). Designs for learning analytics to support information problem solving. In J. Buder & F. W. Hesse (Eds.) Informational environments: Effects of use, effective designs (pp. 249-272). New York, NY: Springer. DOI 10.1007/978-3-319-64274-1_11