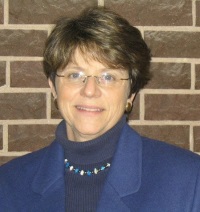 Mary Jane Harkins is an Associate Professor in the Faculty of Education at Mount Saint Vincent University, Halifax, Nova Scotia, Canada. Dr. Harkins teaches in both the graduate and undergraduate (Bachelor of Education) programs in the areas of curriculum studies, literacy education and learners with exceptionalities. Prior to coming to the Mount, she was a school board administrator with the Tri County Regional School Board in Yarmouth, Nova Scotia where she worked as the Student Services Coordinator and Professional Development Consultant. Her current research interests include environmental education and globalization, Aboriginal studies, teacher education, inclusive education and university-community collaborative research. She has conducted research across Canada, the United Stated of America, Barbados, Trinidad and Tobago and Kenya.
---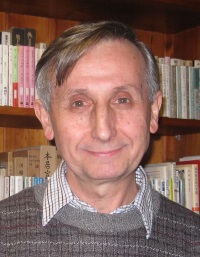 Alan Cockerill is an Australian school teacher working in Brisbane, and an Adjunct Research Fellow at Monash University in Melbourne. He was awarded a Ph.D. at the University of Queensland for a study of the educational legacy of Vasily Sukhomlinsky. He has degrees in Russian language and literature and translatorship, as well as degrees in education, with specializations in primary teaching, teacher librarianship and the teaching of English to speakers of other languages. His book about Sukhomlinsky, Each One Must Shine, was published in New York by Peter Lang in 1999, and he has published articles about Sukhomlinsky in refereed journals, including the International Journal of Educational Research. In 2013 he published a collection of Sukhomlinsky's stories for children, illustrated by students from Belarus and Ukraine, and in 2016 his translation of Sukhomlinsky's best known work, My Heart I Give to Children, was published in Australia.
---
Dr. Anita Reynolds is a Professor of Education at Concord University in Athens, WV, USA. For 12 years she has been involved in numerous innovative programs that focus on preparing highly effective classroom teachers. Prior to entering higher education Dr. Reynolds taught high school chemistry, AP biology, and math in the public school system. Dr. Reynolds holds an EdD from University of Virginia in Charlottesville, VA; a M.S. from Old Dominion University in Norfolk, VA; and, B.S. degrees from Bluefield College and Roanoke College.
---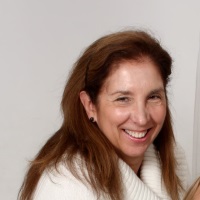 Anna Maria Barsanti, Youth Education Coordinator loves life and learning and obtained her Master of Education from Nipissing University. She considers herself a connector and builder of partnerships. Anna knew in Grade 4 that she would become a teacher and she continues to explore ways to fuel the passion of educating and being educated. Anna knows that every single person is gifted and the key to ensuring that the gifts blossom is listening.
---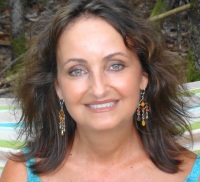 Beth Parker-Godin graduated from Dalhousie University in 1995 with a Master of Science degree in Human Communication Disorders. For the first ten years of her career, she worked as a hospital Speech-Language Pathologist participating on inpatient, outpatient and community-based teams in acute care and rehabilitative settings and served as a provincial pediatric Augmentative Communication Consultant for several years. Beth also worked privately with school boards on Baffin Island, Nunavut, and at times worked with translators in order to collaborate directly with Inuit families. She has worked the past 12 years in schools as an Augmentative Communication Consultant, Assistive Technology Specialist and currently as a School Speech-Language Pathologist. Beth regularly collaborates with various specialists, families, teachers and support staff to assist the students on her caseload that include students with challenges such as learning disabilities, hearing impairment, language disorders, developmental delays, articulation and social communication deficits. Currently Beth is completing a Masters of Education in Literacy at Mount Saint Vincent University. She resides with her family in Bedford, Nova Scotia.
---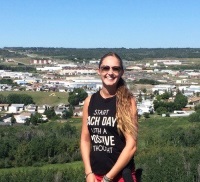 Brittany Eliuk is a third year early/middle year's education student at the University of Winnipeg. She has experience working with diverse students as a Respite Worker with Manitoba Family Services, and as a Certified Equine Canada Horseback riding coach for beginners. Brittany has experience in rural school settings from Kindergarten to grade 12. Additionally, she has worked with adults through coaching and in adult education. The educational topics she would like to focus her time on are: experiential-based learning, getting to know your students as whole people, and teaching for today (presence). She can be reached at brittanyreliuk@outlook.com.
---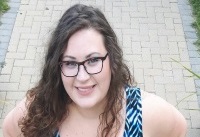 Christina Miladinovic is a fourth year early/middle year's education student at the University of Winnipeg. She has experience working with diverse First Nations and Metis students, as a Respite Worker for Peguis Child and Family Services, since she was fifteen years of age. Through working in and out of transitional homes, emergency placement programs, and inner-city education, Christina has developed a passion for addressing the individual needs of students. Her experiences have encouraged her to focus on place-based learning, student centred teaching, students as individuals, and alternative programming in order to introduce more meaning into the teaching and learning experience. She can be reached at christinamiladinovic@gmail.com.
---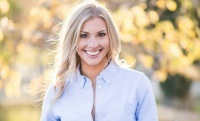 Diana Bailey is a fourth-year education student at the University of Winnipeg. She completed her Bachelor of Kinesiology in 2014. Diana has a passion for health and wellness, and has many experiences working with youth in diverse and vulnerable populations in Winnipeg, Manitoba. She has also worked with a number of community education programs in the inner city. Her desire is to continually address societal injustices. These experiences have inspired her to help children achieve physical, intellectual, emotional, social, spiritual, cultural, and environmental wellness. Her goal is to help children believe in their dreams, and to continually push them to become the best version of themselves. Diana leads by example, showing her students the importance of a positive attitude, gratitude, determination, hard work, compassion, curiosity, and a joy of learning. She can be reached at dianabailey@mymts.net.
---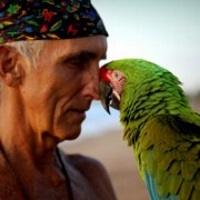 Four Arrows (Wahinkpe Topa), aka Don Trent Jacobs, Ph.D., Ed.D., has been faculty at Fielding Graduate University for the past 15 years. Previously he was a tenured professor at Northern Arizona University and Dean of Education at Oglala Lakota College. Selected by AERO as one of "27 Visionaries in Education" along with Riann Eisler, John Taylor Gatto, Herbert Kohl, Deborah Meyer, Ron Miller and others, he is the author of 20 acclaimed books that have been endorsed by other notable educations, including John Pilger, Noam Chomsky, Thom Hartmann, Vine Deloria, Jr., Henry Giroux and many others. He has also authored numerous invited chapters and journal articles on topics ranging from health psychology and educational curriculum to critical theory and Indigenous worldview. Listed on the Fulbright list of International Scholars, he is internationally recognized as a thought-provoking educator and presenter. He lives in Jalisco, Mexico and British Columbia, Canada with his artist wife and among his athletic hobbies recently placed first in the duet division at the 40th Annual World Championship Old Time Piano Competition at the University of Mississippi.
---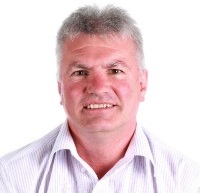 Dr. Greg Neal is currently a senior lecturer in the College of Education at Victoria University (VU) in Melbourne, Australia. Greg has a PhD from Melbourne University, an MEd from Ballarat University and a BEd from Deakin University. He has been involved in a number of research projects over the years with a focus on improving teaching and learning with technology resources. Greg has continued to work with lecturers and teachers in various education settings to explore the ways in which ICT can be in integrated into learning contexts to further engage students and improve learning outcomes. As a course advisor in the Masters of Teaching (Primary) degree at VU, it is his passion to ensure we develop effective teachers prepared for 21st century learners.
---

Iris Hewitt-Bradshaw has been an educator for 35 years and has taught at the secondary school level and at Teachers College. She is currently a Senior Instructor in Language and Linguistics at the University of Trinidad and Tobago where she also mentors pre-service and in-service teachers on practicum field teaching, and supervises undergraduate and post-graduate research. She possesses a Ph.D. and a Master of Philosophy in Language Education and a Bachelor of Arts degree in Language and Linguistics.
---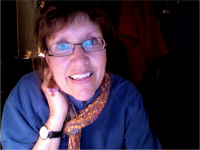 Dr. Jan Buley is addicted to teaching and learning, and shares her love for literacy and drama education with teacher candidates within Laurentian University's Faculty of Education. Jan believes that curiosity and an ability to 'imagine things as other' are necessary in all teaching and learning communities. She runs from apathy! Jan's Ph.D. from the Steinhardt School, New York University, examined the assumptions, beliefs and contradictions associated with family engagement in schools. Jan is also very involved in arts education with marginalized communities.
---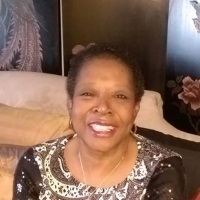 LaDoris Payne is a grassroots community leader with extensive experience in grassroots organizing and social service. She established North St. Louis' Imani Family Center in 1993 with Sister Mary Jude Jun, OSU, offering a community space for women to meet and learn. She travels regularly to help groups of low-income black women organize personal and economic development programs, and has created economic literacy education, micro-enterprise training and development programs for grassroots women regionally, nationally, and internationally.
---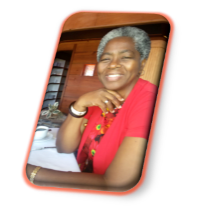 Lynette Noel is a Senior Instructor in Reading at the University of Trinidad and Tobago and holds a Master in Education (Literacy) from Mount Saint Vincent University, Nova Scotia. She was chairperson of the International Development Committee for the Caribbean of the International Reading Association (IRA) and is a member of ILA Committee for Literacy, eLearning, Communication and Culture. 2015-2016 marked her third stint as president of the Trinidad and Tobago Reading Association (TTRA). She has taught at all levels of the education system in her country, and facilitated workshops there, in Barbados, Bermuda and the USA. Lynette Noel is the author of The Night Nopat Was Left Out (2011) Author House; co-author and co-editor of Kaleidoscope Skills Book Two (2004) and Kaleidoscope Teacher's Guide (2005), published Ginn and Company. Her research interests are: Reading, Writing and Linguistic competence of struggling learners; Adolescent literacy; and Professional development for teachers. Lynette Noel is a doctoral student at the University of Trinidad and Tobago.
---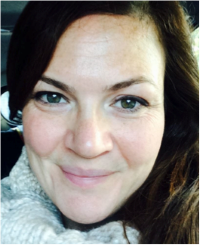 Mindy R. Carter, PhD is an Assistant Professor in the Department of Integrated Studies in Education at McGill University (Montreal, QC Canada). Her areas of interest include teacher identity, teacher education, drama and theatre education, outdoor education, arts based educational research and curriculum theory. Her first book The teacher monologues: Exploring the identities and experiences of artist teachers was published by Sense in 2014 and her second book Drama, theatre and performance education: Classroom and community contexts (Coedited with Monica Prendergast and George Belliveau) came out in 2015. Recently, Mindy received FRQSC funding (2015-2018) for her research integrating Indigenous content into her drama education class with pre-service teachers. She is also a Co-Applicant on SSHRC funded Partnership (2016-2023), Partnership Development (2015-2018) and Insight Grants (2016-2020). She is currently the President of the ARTS special interest group for The Canadian Society for the Study of Education and the Secretary for the American Educational Research Association's (AERA) Arts Based Educational Research SIG.
---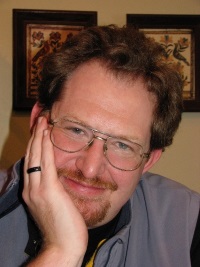 Dr. Rupert Collister has worked in the post-compulsory education for over eighteen years and his experience reflects the diversity of the sector in its broadest sense. His first book, 'A journey in search of wholeness and meaning', was published in 2010 by Peter Lang Publishers (Switzerland). He is currently working on three research projects. One explores the concepts of work, learning, and collective consciousness and their relationship to transforming toxic organisations. The second, inspired by the 1972 book 'Working' by Studs Terkel, is focused on a broad spectrum of people who work in post-secondary education in Canada. His third project is to develop a holistic and critical approach to initial teacher education and ongoing professional development. He can be reached at rc_collister@hotmail.com.
---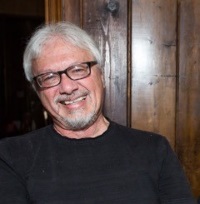 Sam is professor emeritus from California State University, San Bernardino where he was the recipient of both the Outstanding Teaching Award and the Outstanding Professional Accomplishments Award. He is founder of the Masters Program in Holistic and Integrative Education at CSUSB and a founding member of the Network in Spirituality and Education. He is an affiliate faculty of the UNESCO Chair and Center for Education for Sustainable Development with the Earth Charter, a faculty member at Self-Design Graduate Institute, and an invited adjunct faculty at St. Michael's College in Vermont. Sam's books include Mindshifts, The Re-Enchantment of Learning, and a new book with David Reid-Marr entitled Emergent Teaching: A Path for Significance, Transformation, and Creativity.
Sam is committed to helping others integrate holistic perspectives of science, learning, and sustainable culture into their lives and organizations; cultivate practices that nourish the inner life; and participate in creative arts, nature, and loving service to others.
---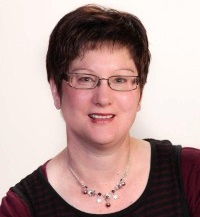 Sandra Williamson-Leadley is a lecturer and Programme Coordinator (Primary) at the University of Otago College of Education. She was a primary classroom teacher for 18 years and now teaches in technology education, e-learning, primary curriculum and curriculum innovations and approaches in the undergraduate and master of teaching and learning initial teacher education programmes. Sandra graduated with a PhD from Deakin University in 2016. Her research interests include classroom use of ICT, professional learning and development and use of ICT to support indigenous students' learning.
---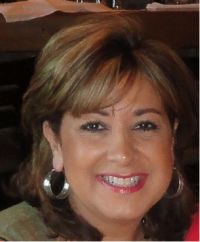 Sheryl Smith –Gilman (PhD) is a faculty lecturer and the Assistant Director of Undergraduate Teacher Education Programs in the Department of Integrated Studies in Education at McGill University (Montreal, QC). Her areas of interest focus on teacher education and on early childhood pedagogy united with concentrations on children's development of cultural identity and meaning making through arts-based approaches. Along with presenting frequently at professional and academic conferences, Sheryl is an early childhood consultant, serves as a member of the Kindergarten Provincial Committee for Minority Languages for the Quebec Ministry, and is a member of the OMEP Canada (Organization Mondiale pour l'education prescolaire/World Organization for Early Childhood Education).
---
Stephen Jeanetta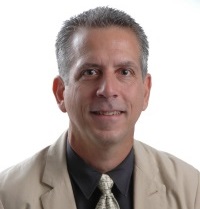 Stephen Jeanetta joined the MU Community Development Program faculty as a State Extension Specialist for Community Development Process and Associate Extension Professor in Rural Sociology in December 1998 where he serves as coordinator for the Community Development Academy and provides leadership to programs in Organizational Development and Nonprofit Management, Community and Economic Planning and Building Inclusive Communities. In January of 2015 Jeanetta became the Interim Director of the Cambio Center at the University of Missouri. His research has focused on understanding the dynamics affecting community change.
---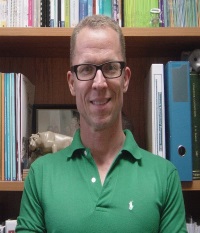 Steven S. Sexton is a senior lecturer at the University of Otago, College of Education. He obtained his PhD from the University of Sydney in 2007. He has been a classroom teacher in Japan, Thailand, Saudi Arabia, Australia and New Zealand. Currently, he delivers science education papers in both the undergraduate initial teacher education primary programme and the master of teaching and learning programme. His research interest areas are in relevant, useful and meaningful learning in science education, teacher cognition and heteronormativity in schools.
---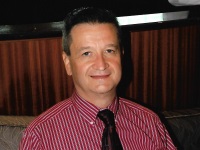 Dr. Terry W. Mullins is a Professor of Education at Concord University in Athens, West Virginia where he has been since 2007. Dr. Mullins is a graduate of James Madison University with a B. A. degree Social Studies Education. He received his M. S. degree in History from Radford University and completed his Ed. D. degree in Curriculum and Instruction at Virginia Tech. In addition, Mullins has published several articles and has presented programs related to education, teacher education programs and regional history to a wide variety of audiences and organizations.
---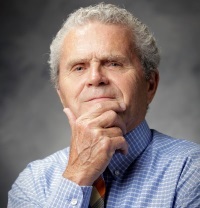 Dr. Peterson has served for the past 25 years as a professor of Social, Cultural and Philosophical Foundations of Education at the University of West Georgia. He teaches teacher education courses including philosophy, critical theory, and history. His research interests include teachers' inner-life, teacher burnout/renewal, growing a spiritual classroom, and igniting a SPARK in youth from high-risk settings. Son of a preacher, Tom lived his formative years in South East Asia. Prior to his appointment at UWG, he was an elementary/middle school principal in NC, art teacher in California and Maryland, World Masters gold medal winner in badminton, flight instructor, and missionary pilot to Africa.
---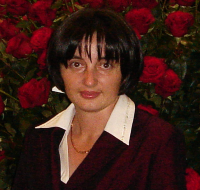 Zhanna Barchuk is a professor in the Faculty of Education at Mount Saint Vincent University, Halifax, Nova Scotia, Canada. She teaches in both the undergraduate (Bachelor of Education) and the graduate programs in the areas of curriculum studies and social studies. Prior to coming to the Mount, she was an International Baccalaureate (IB) Geography teacher at SEK International School in Quito, Ecuador. Her current research interests include globalization, teacher education, collaborative research, and technology in education. She has conducted research and participated in various humanitarian and ecological projects in Canada, Ukraine, Spain, Poland, Moldova, Ecuador, Peru, and Kenya.