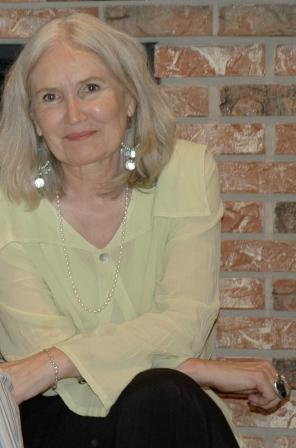 Dr. Lorri Neilsen
Professor Emerita
E-mail: Lorri.Neilsen@msvu.ca
lorrineilsenglenn@gmail.com

Research and Teaching Interests
writing as inquiry
feminist research methods
gender and literacy
gender and technology
arts-based inquiry
Background
PhD, University of New Hampshire
Publications
Books
Poetry:
Lost Gospels (Brick Books), 2010
Combustion (Brick Books), 2007
Saved String (Rubicon Press), 2007
All the Perfect Disguises (Broken Jaw Press), 2003, in second printing
Essays:
Threading Light: Explorations in Loss and Poetry (Hagios Press) 2011
Academic and scholarly books:
Visual Inquiry (co-editor), forthcoming 2007
Provoked by Art (co-editor)(Backalong Books), 2004
The Art of Writing Inquiry (co-editor) (Backalong Books), 2001
Knowing her Place (Caddo Gap Books), 1998, in second printing
A Stone in my Shoe: Teaching Literacy in Times of Change (Peguis [Portage and Main Press]), 1992
Literacy and Living (Heinemann Books), 1989
Articles
Scholarly articles in journals such as Journal of Curriculum Theorizing, Language Arts, Alberta Journal of Educational Research, Curriculum Inquiry, Teacher Education Quarterly, Journal of Critical Inquiry into Curriculum and Instruction, Journal of the Canadian Association of Curriculum Studies, Reading Research Quarterly, Journal of Educational Measurement, Atlantis, The Reading Teacher, Research in the Teaching of English, among others.
Freelance articles and book reviews in The Shambhala Sun, The Globe and Mail, The Calgary Herald, The Halifax Daily News, Event, The Antigonish Review, Atlantic Books Today, among others.
Poetry, essays, and other literary work in The Malahat Review, Grain, Event, The Antigonish Review, Arc, Room of One's Own, Prairie Fire, Cahoots Magazine, Madwoman in the Academy, Dropped Threads 3, CBC Radio 3 website, Child, Dance the Guns to Silence (Poems for Ken Saro-Wiwa), Nth Position, CV2, White Ink, Not Just Any Dress, Grain, Wayfaring, among others.
Awards and Honours
Women of Excellence Award (arts), Progress Club of Halifax, 2009
Poet Laureate, Halifax Regional Municipality (2005-2009)
MSVU Award for Research Excellence (2005)
Links
http://www.halifax.ca/cah/PoetLaureate.html
www.writers.ca
www.poets.ca
www.halifax.ca
www.writers.ns.ca
http://www.artsnews.ca/