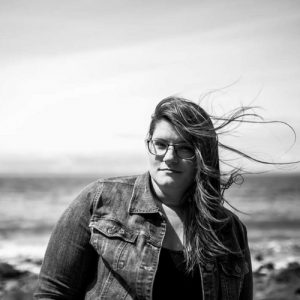 Lab Instructor 
MSc (Acadia University, Wolfville, Nova Scotia)
BScH (Acadia University, Wolfville, Nova Scotia)
Office: Evaristus C213
(902) 457-6295
Megan.Fisher3@msvu.ca
Labs:
Introductory Biology I (1152)
Introductory Biology II (1153)
Plants: Form and Function (2203)
Cell and Molecular Biology (2240)
Physiology of Plants (3309)
General Ecology (3312)
About Me:
Megan joined the Mount in July of 2020 as a Laboratory Instructor in the Biology Department. She holds a BScH and MSc in Biology. Her research background is diverse but focuses mainly in the area of botany as well as pathogenic and ecological microbiology. She completed both of her degrees at Acadia University in Wolfville, Nova Scotia. Her honours research involved determining the plant growth regulator-like effects of seaweed extracts that can be used in agriculture/horticulture to enhance quality and yield. Her post-graduate research aimed to determine if the quality and safety parameters of commercially grown spinach could be enhanced using post-harvest washing procedures. She has also worked as a researcher on a project in collaboration with Agri-Food and Agriculture Canada in the Food Safety Laboratory under the direction of Dr. Greg Bezanson. Since completing her MSc, she has taught at a number of Nova Scotian universities as a lecturer and lab instructor, including: Acadia University, Saint Mary's University, and now Mount Saint Vincent.