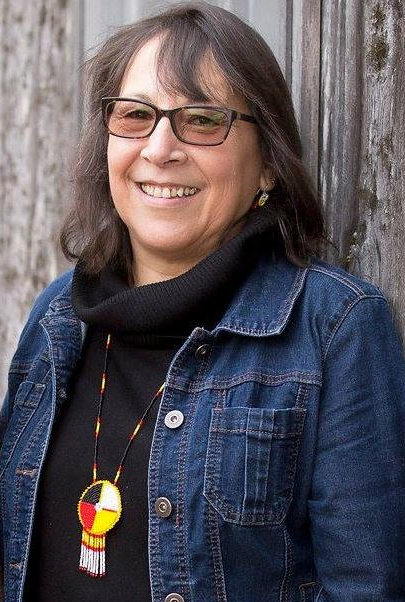 Assistant Professor, Women's Studies
MA (Dalhousie), PhD (Dalhousie)
Phone: 902-457-6187
Office: 453 Evaristus
Dr. Sherry Pictou is a Mi'kmaw woman from L'sɨtkuk (water cuts through high rocks) known as Bear River First Nation, Nova Scotia and is an Assistant Professor in the Women's Studies Department at Mount Saint Vincent with a focus on Indigenous Feminism. Her research interests are decolonization of treaty relations; Indigenous women's role in food and lifeways, Indigenous refusal politics; Indigenous knowledge systems; Indigenous Food Sovereignty; Indigenous struggles for social justice; National and International legal jurisprudence regarding the rights of Indigenous women and children.
Dr. Pictou has served the broader Mi'kmaw community in several capacities including being elected Chief for her community and as a former co-chair of the World Forum of Fisher People. Currently, she is a collaborator on a SSHRC Connections Grant: Looking Back to Move Ahead: Outreach, Knowledge Mobilization and Intersectional Exchange to Advance Food Security in NS with the Food Action Research Centre at Mount Saint Vincent University. She is also a collaborator for the Atlantic Indigenous Mentorship Network, and the Canadian Institutes of Health Research – Institute of Aboriginal Peoples' Health Project at Dalhousie University.
Courses Currently Teaching (2017-2018):
2018 Fall:
WOMS*2221*01 (37149) Women and Health
WOMS*3313*01 (37156) Women, Culture and Food
WOMS*3301*01 (37147) ST: Decolonizing Feminism
2019 Winter:
WOMS*2231*01 (37148) Women and Culture
WOMS*3302*01 (37146) ST: Indigenous Women's Issues
Selected Publications:
Pictou, S. (Forthcoming 2018). Decolonizing to what? Mi'kmaq Ancestral Relational Understanding and Anthropological Perspectives on Treaty. Rosalva Aída Hernández Castillo, Suzie Hutchings & Brian Noble (Eds.). Transcontinental Dialogues. Activist Research and Alliances from and with Indigenous Peoples of Canada, Mexico and Australia. University of Arizona Press.
Pictou, S. (2017). Origins and Politics, Campaigns and Demands By Major International Fisher Peoples' Movements. In Third World Quarterly. http://dx.doi.org/10.1080/01436597.2017.1368384
Stiegman, M. & Pictou, S. (2016). Recognition by Assimilation: Mi'kmaq Treaty Rights, Fisheries Privization, and Community Resistance in Maritime Canada. In Burnett, K. & G. Read (eds.), Aboriginal History: A Reader, Second Edition. Oxford University Press.
Pictou, S. (2015). Small t-treaty Relationships without Borders. Anthropologica 57(2): 457-467
Stiegman, M. & Pictou, S. (2010). How do you say Netukulimk in English? Using Documentary Video to capture Bear River First Nation's Learning Through Action. In Choudry, A. & D. Kapoor (Eds.), Learning from the ground up: Global Perspectives on social movements and knowledge production, pp. 227-242. New York: Palgrave MacMillan.
Films:
Stiegman, M. & S. Pictou, Co-Directors/Producers (2016). We Story the Land. V-Tape Video (http://www.vtape.org/video?vi=8595). Featured in the 36th (2015) Atlantic Film Festival, Halifax, NS and Maoriland Film Festival (2017), Ōtaki, NZ.
Stiegman, M. & S. Pictou (2007). In Defense of our Treaties (Co-Producer) for In the Same Boat (Film Documentary), Director, Martha Stiegman. (www.cinemapolitica.org/film/same-boat).
Courses Taught Previously:
2017 Fall:
WOMS*2221*01 (34612) Women and Health
GWGS*6603*01 (34207) Graduate Seminar
2018 Winter:
WOMS*2231*01 (34756) Women and Culture
WOMS*3302*01 (34757) ST in Women's Studies: Indigenous Women's Struggles for Social Justice
WOMS*3313*01 (35162) Women, Culture, and Food