Dr. KelleyAnne Malinen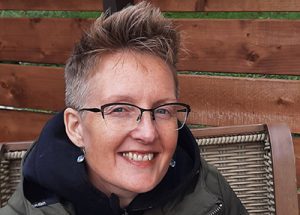 Associate Professor
Contact
Office: Evaristus Hall 443
Phone: (902) 457 5979
Email: kelleyanne.malinen@msvu.ca
Background
PhD in Sociology – Université Laval
Masters in Sociology – Dalhousie University
Baccalaureate in Sociology, honours – Dalhousie University
Teaching
For 2023-2024, I am teaching SOAN 1502 (Questioning Society), SOAN/WOMS 2570 (Gender and Society), SOAN 3501 (Social Theory and Issues), and SOAN/WOMS 3572 (Sex and Sexualities).
My teaching engages students in intersectional analyses, with my own foci tending to lie in the areas of Gender, Sexuality, Racialization, and Colonialism.
Research
Like my teaching, my research focuses on issues relating to Gender, Sexuality, and Racialization. Much of my work has focused on sexual and intimate partner violence that transgresses gender norms, such as woman-to-woman sexual assault. Among my ongoing projects, I am editing a volume that looks at how intersectionality and institutionalized privilege and oppressions articulate with sexual consent and sexual violence. I am also principal co-investigator in a research study that examines racialization in the public school system by interviewing teachers of European and African descent. My work appears in the journals Sexuality & Culture, Symbolic Interaction, and Affilia.