Office: Seton 515
Phone: 902-457-6222
E-mail: john.morgenstern@msvu.ca

Research interests:
Eighteenth-century literature and children's literature; the rise of literacy in the eighteenth century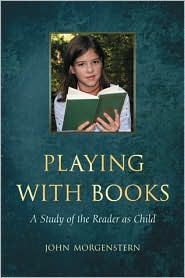 Selected publications and interview:
An interview with J. Morgenstern, "The Children's Novel as a Gateway to Play," was published in the American Journal of Play 2 (4) Spring 2010:  391-400.

Playing with Books: A Study of the Reader as Child.  McFarland, 2009.
"Parody" in The Oxford Encyclopedia of Children's Literature, 2006.
"The Fall into Literacy and the Rise of the Bourgeois Child." Children's Literature Association Quarterly 27.3 (2002): 136-45.
"The Rise of Children's Literature Reconsidered." Children's Literature Association Quarterly 26:2 (2001): 64-73.
"Children and Other Talking Animals." The Lion and the Unicorn 24.1 (January 2000): 110-127.