Welcome to Canadian Studies
Canadian Studies is an interdisciplinary and multidisciplinary program that spans Canadian culture and society past, present and future. You'll gain a greater understanding of our country, our place in the international community. You'll study Canadian values, politics, history, art, economics and literature. You'll explore and debate a variety of topics such as the art of the Group of Seven, First Nations Governance and the Charter of Rights and Freedoms.
You'll be inspired to participate in shaping the future of Canada. You'll have a wide range of career options to choose from, including: teaching, journalism, foreign affairs, library science, social activism, law, public administration, politics, cultural arts coordination, public relations and business.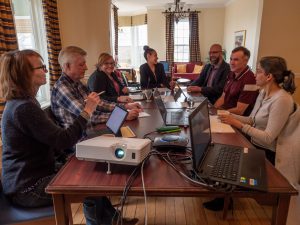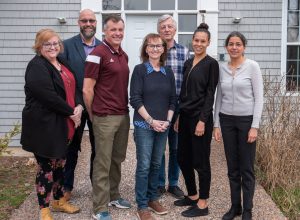 Faculty of PECS – Dr. Maya Eichler, Dr. Tammy Findlay, Dr. El Jones, Dr. Jeff MacLeod, Dr. Meredith Ralston, Dr. James Sawler, Dr. John Schellenberg (missing from photo – Dr. Nargess Kayhani)
Students in Action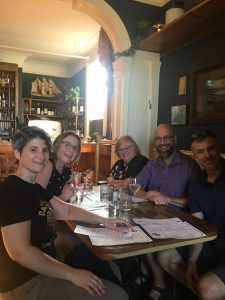 Kenya Thompson (MSVU BA 2020, Public Policy Studies, minor in Canadian Studies and English) meeting with former professors.  Kenya is currently completing her Doctorate in Political Science and Graduate Diploma in Justice System Administration at York University.