For student advising on Cultural Studies, please contact Randi Warne.
Dr. Randi Warne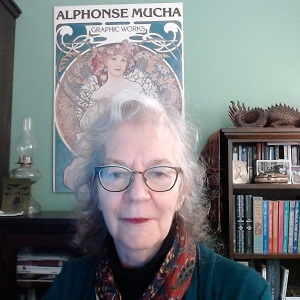 BA (Winnipeg), MA, PhD (Toronto)
Coordinator, Cultural Studies, Seton 351
Phone: 902-457-6280
Email: randi.warne@msvu.ca
Dr. Warne is an interdisciplinary scholar who has published internationally on gender theory, the material and idelogical conditions of knowledge production in the academy, and method and theory in the study of religion. Dr. Warne's ongoing interests include politics, gender, and religion; North American cultural history, including social reform movements; and material and popular culture. Dr. Warne is the Coordinator of the Cultural Studies program, and the Chair of the Philosophy/Religious Studies program.
Dr. Warne regularly teaches core courses in Cultural Studies: CULS 1101 Cultural Studies: An Introduction; CULS 2201 Critical Debates: Regulating the Body; and the senior seminar, CULS 3301. Her other courses include CULS 3305 Subcultures. She also teaches RELS 2201 Evil; and a RELS/CULS 3380 special topics course Advanced Evil.
Dr. Warne is has recently published From the Cave of Adullam a King Shall Rise Covid, Conspiracy Theories, Christian Nationalism, and Populism in Canada, with Dr. Carmen Celestini, University of Waterloo.