Professor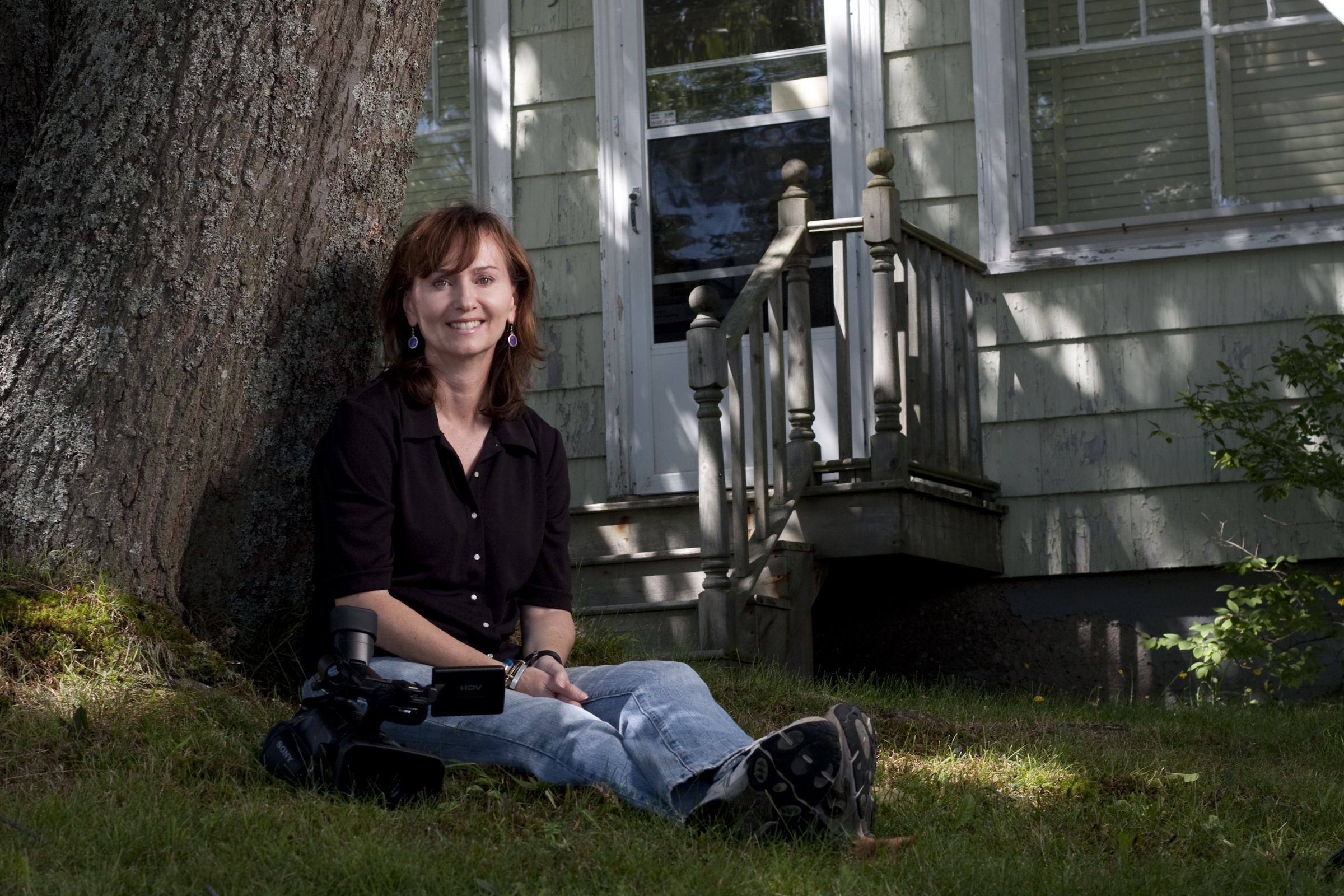 BA (Toronto), MA (Sussex), PhD (Dalhousie)

Phone: 457-6472
Office: McCain Centre 208A
Meredith.Ralston@msvu.ca

www.MeredithRalston.com
@MeredithRalston (Twitter)
Dr. Ralston has been a member of the Department of Women's Studies since 1993 and is cross-appointed with the Department of Political & Canadian Studies. Also a documentary filmmaker, Dr. Ralston's documentary, Hope in Heaven narrated by Kiefer Sutherland, examined the lucrative and exploitative sex tourism industry in the Philippines. Her most recent documentary, Selling Sex, follows a currently working escort whose mission is to educate others about the value of sex work and eliminating stigma.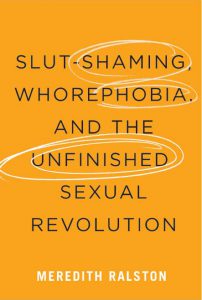 In her new book, Slut-Shaming, Whorephobia, and the Unfinished Sexual Revolution, Ralston examines the common denominators between the #MeToo movement, the myths of rape culture, and the pleasure gap between men and women to reveal the ways that sexually liberated women threaten the traditional patriarchy. Weaving in history, pop culture, philosophy, interviews with sex workers, and anecdotes, Ralston shows how women will achieve sexual equality only when the sexual double standard and good girl/bad girl binary are eliminated and women viewed by society as "whores" are destigmatized. Illustrating how women's sexuality is policed by both men and women, she argues that women must be allowed the same personal autonomy as men: the freedom to make sexual decisions for themselves, to obtain orgasm equality, and to insist on their own sexual pleasure. Dispelling the myth that all sex workers are victims and all clients are violent, the book calls out Western society's hypocrisy about sex and shows how stigma and the marginalization of sex workers harms all women.
Her academic interests include:
Prostitution and sex tourism in the Philippines and Canada
Women in politics
Selected Publications:
Slut-Shaming, Whorephobia and the Unfinished Sexual Revolution published by McGill-Queen's University Press, 2021
Buy from Amazon
Reluctant Bedfellows: Feminism, Activism and Prostitution in the Philippines with Edna Keeble, published by Kumarian Press, 2008
Buy from Amazon

"David Braybrooke's Philosophy of Social Science" in Engaged Philosophy, eds. Susan Sherwin and Peter Schotch, 2007
Buy from Amazon

"Discourses and Dollars: Sex Trade in the Philippines" with Edna Keeble, in Canadian Foreign Policy, eds. Deborah Stienstra et al, 2003

"Upstream in the Mainstream: Strategies for Women Organizing," in Canadian Woman Studies/Les Cahiers de la Femme, Vol. 20. No. 3, Fall 2000.

Nobody Wants to Hear our Truth: Homeless Women and Theories of the Welfare State, published by Greenwood Press, 1996
Buy from Amazon

"Homeless Women and the New Right" in Francois-Pierre Gingras' Gender and Politics in Contemporary Canada, published by Oxford University Press, 1995
Buy from Amazon
Film History:
Selling Sex (2015):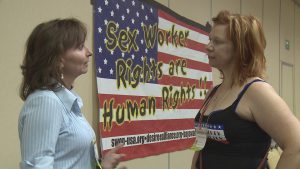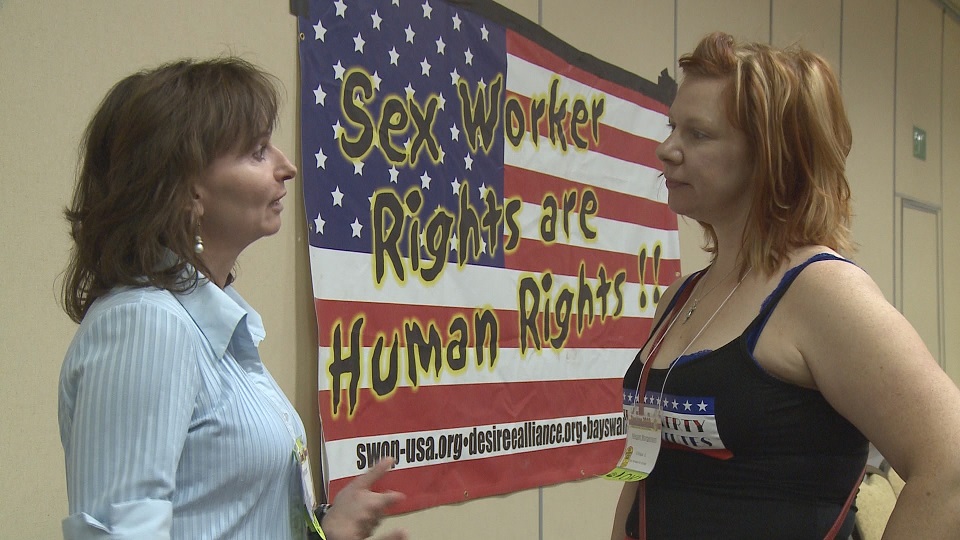 Selling Sex is a thought-provoking film that challenges our negative view of sex work, through the eyes of an online escort named Megan. Dispelling the myth that all sex workers are victims, Megan calls sex work her calling and shows how stigma, double standards and the marginalization of sex workers harm all women. Featuring interviews with her colleagues, a client and researchers, the film follows Megan as she prepares to give a speech on the value of sex work to an audience of missionaries, anti-trafficking activists and law enforcement personnel. Smart, funny and articulate, she demonstrates her bravery and conviction from beginning to end.
Hope in Heaven (2007)
This film follows two years in the life of a Filipino bar girl and deals with the issues of sex tourism in the Philippines. Mila works at a bar called Heaven and lives in hope that a foreigner will rescue her. Writer-director-producer. 45 min. Trailer
Winner, Beyond Borders national media award, 2007
Winner, Best documentary, Big Bear Lake Film Festival, 2007
Broadcast license with CBC Newsworld. Broadcast premiere 16 January 2007 as Selling Sex in Heaven. Reviewed by Globe and Mail, Toronto Star, and Toronto Sun
Wendy Lill: Playwright in Parliament (1999)
A look at award-winning playwright Wendy Lill's rookie year as a Member of Parliament. Co-produced by the National Film Board of Canada and Ralston Productions Ltd. 50 min.
Why Women Run (1999)
Chronicles the fierce 1997 federal election contest between Alexa McDonough and Mary Clancy and examines the barriers to women in politics. Produced by Kent Martin, National Film Board of Canada. 46 min.
Making the Links: The Road to Beijing (1996)
Filmed for the United Nation's Fourth World Conference on Women in Beijing, China. Part I documents the Nova Scotia/Beijing Women's Action Group preparing for the conference. Part II follows two members of the group to Beijing. 50 min.
Documents the experiences of Nova Scotian women from varied backgrounds. African Canadian, aboriginal, disabled, lesbian, and immigrant women come together to discuss the issues that face their communities. 24 min.