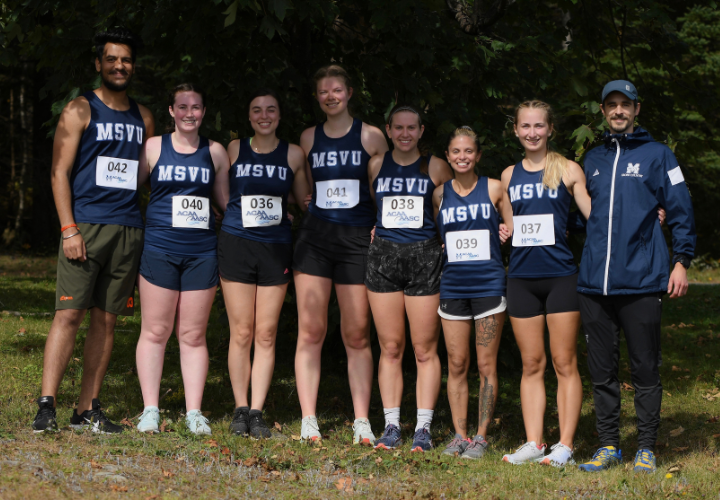 2022-2023 Mount Mystics Cross Country Team – Photo by Dave Gallant
---
Our Cross Country Team
Our Mount Saint Vincent University Cross Country Team is made up of a diverse group of Mount Mystics. Passionate about running, our team plays games throughout the Fall semester, with assistance from our coaching staff.
Below you will find profiles on each of our coaches, players, a full team roster and a season schedule in PDF format.
Want to find out more about the team? Click on the links below. If you interested in joining one of our Mystics Teams, please visit our Mystics Recruiting page.