Kina'masuti aqq Apognamasuti (Learning and Help)
Located in a cozy house at 46 Melody Drive (lower level – access off of College Road), the Kina'masuti aqq Apognamasuti (Learning and Help) Indigenous Student Centre (ISC) supports students in an educational and culturally engaging space on the MSVU campus. As part of a larger strategy dedicated to creating a welcoming environment for Indigenous students attending the University, the ISC is a non-judgmental space where Indigenous and non-Indigenous students can gather, collaborate, and engage in dialogue around contemporary Indigenous issues.
Fall 2023 Orientation
Orientation is your chance to learn more about your new university, connect with people, make friends, and learn what it means to be a Mystic! Indigenous Student Orientation will be on Friday, September 1, from 10:00 a.m. to 2:30 p.m. at the ISC – sign up for this and other events on the Orientation bookings page! Questions can be sent to coordinator.isc@msvu.ca.
Services
The ISC offers referrals, cultural and traditional activities, social support, and so much more. Academic Advising and Writing Centre appointments can be held at the ISC on request.
What can you do at the ISC?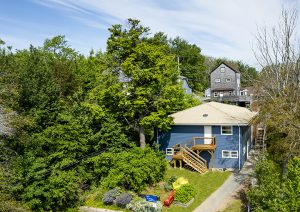 At the ISC you'll find: computer stations; access to Wi-Fi; a group study area with a large table to seat up to 12 people; a lounge with comfortable seating; a large-screen TV; printing and faxing services; and a growing collection of Indigenous-based resource materials – many of which are available for loan. The ISC also hosts a number of events.
Indigenous Garden
Students, faculty and staff are welcome to tend to the ISC garden that is filled with tobacco, sage, sunflowers, kale, and perennials. The ISC also dries the plants, particularly tobacco, to be used for smudging.
Our mission
The Indigenous Student Centre strives to provide an opportunity to empower, encourage and educate all students of all nations in an environment rooted in Indigenous cultures and values. Mount Saint Vincent University ta'n L'nu'k etl mawita'jik aq melkuktimi'tit kisi apoqnmasin aq kina'masin wen L'nuiktuk.
Our values
Protection / kelo'timek
Preservation / anko'timek
Promotion / welkwija'luek
Empowerment / melkuktimek
Encouragement / ajipjutuek
Education / kekina'mueyek
More Information
Photo gallery
Find photos of the various events and initiatives led by the Indigenous Student Centre.