Countdown to Fall 2022 Convocation
Fall 2022 convocation has been scheduled for Sunday, October 23, 2022.
STEP 1: SUBMIT AN APPLICATION TO GRADUATE
If you are planning to graduate in Fall 2022, you must submit your online Application to Graduate along with your graduation fee to let us know that you want to graduate! Once the form has been completed, you will receive an email confirming that your application has been successfully received.  If you do not receive an email confirmation, please contact the Registrar's Office immediately.
Please note: If you are requesting special seating accommodations, please be sure to indicate if they are for yourself or for your guests.
Please note: Although the pronunciation of many names is obvious, some may require special attention. If your name is one that is pronounced in a special way, please advise us on how we should announce your name at the Convocation ceremony.  This can be done by filling in the "Phonetic Spelling of Name" field on the Application to Graduate form.  Please indicate either the phonetic spelling of your name OR a familiar word that rhymes with your name.
Please email helpdesk@msvu.ca if you need assistance with your username and password.
Deadline to submit for Fall 2022: August 31, 2022
STEP 2: PAYMENT OF APPLICATION TO GRADUATE FEE
Once you have completed the Application to Graduate form, the $65.00 graduation fee will automatically be added to your student account with Financial Services. You will need to make arrangements to pay this fee as soon as possible.
You can pay your Application to Graduate fee online
Our Fall 2022 Convocation ceremonies will be available via live stream on the Mount's Facebook page and YouTube channel. If you miss the live stream, please note that a recording of the Convocation ceremonies will be available for viewing on the University's YouTube channel.
Watch on the Mount's YouTube channel »
Watch on the Mount's Facebook page »
If you would like to view a recording of the ceremonies and YouTube isn't an option, a recording can be made available to you at a later date by contacting at DMZ@msvu.ca
Spring 2022 Honorary Degree Recipients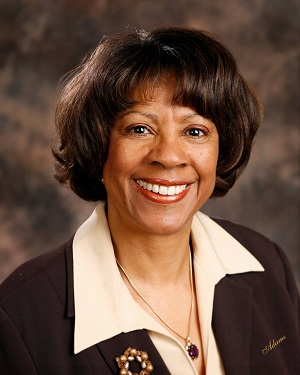 Retired Judge Corrine (Connie) Sparks, BA, LL.B, LL.M, was appointed to the Nova Scotia Family Court in 1987 becoming the first African Nova Scotian to be appointed to the Bench, and the first African Canadian female to serve on the judiciary in Canada. Throughout her long and distinguished career, Connie has demonstrated an enduring commitment to human rights and social and racial justice.
Born in Halifax, she is the eldest of nine children born to Helen and Spencer Sparks whose heritage dates back to the arrival of the Black Loyalists and Black Refugees as early settlers in the province of Nova Scotia in 1782 and 1812 respectively.
Connie was raised in one of several racially segregated communities in Nova Scotia and attended a segregated grade school as a child. A graduate of both Mount Saint Vincent University (BA in Economics) and Dalhousie University (LL.B, LL.M), her graduate thesis explored the topic of reparations in connection to the relocation of Africville – an African Nova Scotia community (in the city of Halifax) which, regretfully, was demolished in 1969 in the name of urban renewal.
Connie sat as a judge in the Nova Scotia Family Court in the Halifax area, Truro, Shubenacadie, Windsor and Kentville, adjudicating family law matters involving custody, child protection, access, and child and spousal support. She has also fostered and facilitated judicial education, particularly in the areas of social context and gender and racial discrimination and the courts. For several years, she lectured on these topics as part of the new judges training program offered by the Canadian Association of Provincial Court Judges. She has also worked with the Commonwealth Judicial Education Institute, both in the promotion of judicial education throughout the Commonwealth and as a lecturer, and previously served as a member of the Canadian Bar Association's Gender Equality Task Force where she completed a study on women of colour in the legal profession.
Prior to her appointment to the Bench, Connie practiced law in a variety of areas ranging from real estate law to family law. During that time, she served on numerous volunteer boards, including the boards of the Nova Scotia Home for Coloured Children and the Canadian Mental Health Association.
Connie is the recipient of numerous awards, including a Distinguished Service Award from the Black Law Students Association of Canada; the Frances Lillian Fish Award from the National Association of Women and the Law; recognition by the Congress of Black Women; the "Rebel with a Cause" award from the Elizabeth Fry Society; the Bertha Wilson Touchstone award from the Canadian Bar Association; the Harry Jerome African Canadian Achievement Award for Excellence in Law; the W. P. Oliver Black Wall of Fame Award from the Black Cultural Centre for Nova Scotia; and the Weldon Award for Unselfish Public Service from the Schulich School of Law.
She has also received honorary board appointments to the boards of the Black Loyalist Heritage Society and the Nova Scotia Home for Coloured Children (a former orphanage for Black children, founded more than 100 years ago), and been honoured by the Canadian Association of Black Lawyers of Canada (C.A.B.L.) and inducted into the Dalhousie Law Alumni Association's Bertha Wilson Honour Society.
---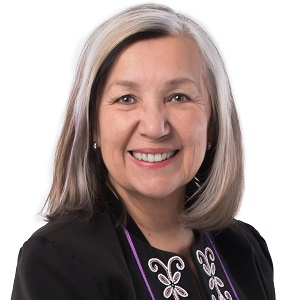 Dr. Marie Battiste, OC, FRSC, BS, EdM, EdD, is Mi'kmaw, a member of the Potlotek First Nation, and a member of the Aroostook Band of Micmacs in Maine. A Special Advisor to the Cape Breton University on Decolonizing the Academy, she is also a Professor Emerita at the University of Saskatchewan, a 2019 Pierre Elliott Trudeau Foundation Fellow, and an Officer of the Order of Canada.
A graduate of Harvard and Stanford Universities, and the University of Maine, her passion, research and scholarly work in decolonizing education, cognitive justice through balancing diverse knowledge systems and languages, and protecting Indigenous knowledges have earned her honorary degrees from the University of Ottawa, Thompson Rivers University, University of Maine, and Saint Mary's University. She is continuing research involving a Social Science and Humanities Research Council partnership grant with researchers from 19 universities and 48 partner organizations across Canada, investigating history education and Indigenous knowledges in schools (across K-12 systems), teacher education, and curricula.
She has published widely – over 80 chapters in books, journals, and reports, and six books, notably Decolonizing Education: Nourishing the Learning Spirit (UBC 2013) and Protecting Indigenous Knowledge and Heritage: A Global Challenge (UBC 2000), and multiple edited book collections, including Visioning Mi'kmaw Humanities: Indigenizing the Academy (CBU Press, 2016);  Living Treaties: Narrating Mi'kmaw Treaty Relations (CBU Press, 2016); Reclaiming Indigenous Voice and Vision (UBC Press, 2000) and First Nations Education in Canada: The Circle Unfolds (UBC Press, 1995).
An elected Fellow to the Royal Society of Canada, she holds multiple awards including a National Aboriginal Achievement (now Indspire) Award; University of Saskatchewan Distinguished Researcher Award; Distinguished Academic Award from the Canadian Association of University Teachers; Saskatchewan Centennial Medal for significant contributions to the people of Saskatchewan; Alumni Achievement Award, University of Maine; 125th Year Queen's Award for Service to the Community; and multiple honouring feathers and blankets from First Nations communities.
She and her husband, James Y. Henderson, are proud parents of Jaime, the Member of Parliament for Sydney-Victoria and Parliamentary Secretary to the Minister of Indigenous Relations; Mariah, an e-commerce beading supply entrepreneur and owner of Sundaylace Creations; Annie, a speaker and consultant of reconciliation and treaty relations; and their grandson, Jacoby, who is a graduate of Mi'kmaw immersion in Eskasoni.
---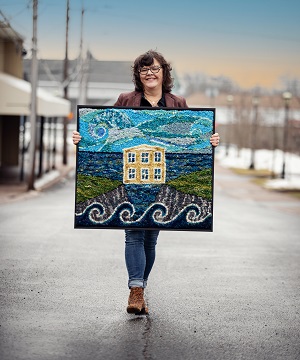 Deanne Fitzpatrick, BA, MEd, makes one of a kind hooked rugs out of yarn and wool cloth, following the same tradition as her mother and both her grandmothers. Within a year of beginning to hook rugs, she began to see it as an art form – a method of self-expression – and has successfully pursued solo exhibits in public galleries and the inclusion of her work in major permanent collections. From the very beginning, she saw that this traditional handwork of Atlantic Canadian women had potential as an art form and sought to have it recognized as such.
Deanne has written eight books and illustrated one book. Writing is a big part of her practice as an artist and has been an important part of her ability to help revive the craft of rug hooking throughout North America. Two of her books were published by Stackpole Books in Pennsylvania and the others were published by Nimbus Publishing in Halifax.
Her work is a reflection on love and memory, landscape and nature. Deanne uses wool cloth and yarn to hook original designs onto a linen foundation. Each rug is hooked by hand, one loop at a time. Deanne describes her time at the frame as meditative and creative time that lets her steep and grow new ideas for her work. One rug leads to another, just as within each rug one colour leads to another.
Deanne has built a 30-year career as an artist and created a strong following for her work. Each week, she writes a newsletter to more than 20,000 followers about art, life and creativity. Sharing her writing in her books, newsletters, and podcast is an important part of her creative process of making hooked rugs.
Deanne's work has been chosen as part of important permanent collections of art and remains in the following collections:
• The Art Gallery of Nova Scotia
• The Canadian Museum of Civilization
• The Nova Scotia Art Bank
• The Art Gallery of Newfoundland and Labrador
• Of note: The Art Gallery of Nova Scotia recently acquired a collection of 22 of her rugs, called The Very Mention of Home, 2018.
Student Awards
Senate Awards of Distinction – Undergraduate & Graduate
Pewter awards are presented by the Senate to recognize students who graduate "with distinction and with highest aggregate" in their diploma or bachelor program. These awards are presented at both the May and October ceremonies.
President's Prizes
Special awards donated by the University President are given to members of the May and October graduating classes whose energy, generosity and commitment have enriched the University during their time as students, and who show promise that their commitment will continue as alumnae.
Kappa Gamma Pi
Kappa Gamma Pi is the National Catholic College Graduate Honor Society. Membership, is based on scholarship, leadership and service. Members are selected not only for recognition of past accomplishments, but also in anticipation of future service.
Governor-General's Medal – Undergraduate
Donated by the Governor-General of Canada this medal is given once per year at the undergraduate level for the highest aggregate in the final three years (15 units) of a degree program
Governor General's Medal – Graduate
Donated by the Governor General of Canada this medal is given once per year at the graduate level to the top graduating master's student. Presented annually at the spring convocation. Students graduating the previous fall are equally eligible with spring graduands for this award.
Valedictorian Prizes
This prize is given to graduates who have made significant contributions to extracurricular activities at the Mount and/or community at large, as well as maintained a minimum grade point average of 2.7 in the most recent five units of coursework.
---
Faculty Awards
President and Vice-Presidents' Advanced Career Teaching Award
This award is presented to a faculty member, librarian or laboratory instructor who has demonstrated teaching excellence throughout their career at Mount Saint Vincent University.
Alumni Early Career Teaching Award
This award is presented to an early-career full-time faculty member, librarian or laboratory instructor who has demonstrated commitment and promise in the first five years of their career at Mount Saint Vincent University.
Alumni Part-time Faculty Teaching Award
This award is presented to a part-time faculty member, librarian or laboratory instructor who demonstrates commitment, knowledge and skill as a university educator.
Early Career Research Award
This award, given to an early-career full-time faculty member, recognizes the individual's commitment and achievement as a contributor to the research community and to the research climate at Mount Saint Vincent University.
Award for Research Excellence
This award is presented to recognize a faculty member's contribution to the research community and to the research climate at Mount Saint Vincent University.
Valedictorian Nominations

The importance of Valedictorians
Mount Saint Vincent University has a tradition in which a Valedictorian is selected to deliver the farewell address at each of the convocation ceremonies. The valedictory address is always a highlight of the convocation ceremony. Nominating is an opportunity for you to have a voice in shaping this part of your graduation ceremony.
Eligibility
To be eligible for selection, nominees must:
• have a minimum GPA of 2.7 in the most recent five units of coursework and;
• have made significant contributions to extra-curricular activities at the Mount and/or community-at-large.
A sub-committee of the Academic Policy and Planning Committee will review the nominations along with the students' academic records and present the candidates for Senate approval. Final notification will be sent to the students who are selected to be the Class Valedictorians.
Submitting your nomination
Fall 2022 Graduands: Information to be posted
View previous Valedictory addresses, as well as full Convocation ceremonies, on MSVU's YouTube channel.
Have questions? Contact us!
I have a question. What should I do?
If you require information outside of what is provided above before being posted to the website, please contact convocation@msvu.ca or contact the appropriate person as listed below.
Accessibility at Convocation
Parking
Accessible parking is available throughout campus, though the most convenient for those attending convocation is located adjacent to the International Education Centre, which is directly across from the Seton Academic Centre (see campus map). You will then cross College Road to enter the Seton Academic Centre through an accessible entrance.
This entrance will bring you to the fourth floor of the Seton Academic Centre. Once inside, turn to your right to access an elevator at the end if hall, which will take you to the fifth floor where convocation guests enter the Seton Auditorium.
Note that security staff will be posted at the International Education Centre to assist with parking.
Seating in Seton Auditorium
All guests are asked to enter the Seton Auditorium via the fifth floor. Guests using a wheelchair should enter Seton Auditorium via the entrance marked Seton Auditorium C, as accessible seating is available in this section.
Washrooms
There are a number of accessible washrooms located in Seton Academic Centre (see campus map). The most convenient accessible washroom for convocation guests is located on the fifth floor in room 548. This fully accessible washroom has been newly renovated and is gender neutral.
ASL interpretation
Two interpreters will provide American Sign Language (ASL) interpretation during the convocation ceremonies.
Student Job Opportunities
Student jobs available during convocation
Mount students are encouraged to apply for job opportunities during Convocation. Those hired will work alongside a variety of University departmental teams on tasks ranging from parking to degree framing and assisting grads prepare for their ceremony.
If you are interested, submit your resume according to the directions given below. Positions may be filled in advance based on the quantity and quality of applications received.
Important:
Students must have a social insurance number to be eligible for hiring.
Jobs below pay a minimum of $13.35 per hour, plus 4% vacation pay.
Gown Assistants
Required for:
Apply with resume (including email address) in the Dean's Office, Seton 301.
Ushers (20)
Required for:
Training (2 hours)
Ceremonies (8 hours)
Chancellor's Dinner (4 hours)
Apply with resume to Kim Campbell, President's Office, Evaristus 205.
Parking Attendants
Required for:
Approximately 8 hours per day
Apply at the Assisi Security Desk.
MSVU Grad Re-do event
May 25, 2022 | 6 – 8 p.m.
For those MSVU graduates of spring 2020, fall 2020 and spring 2021 who didn't get the chance to have a ceremony, it's your turn to take the stage! The Alumni Association, with support from the MSVU Convocation Committee, will host a special ceremony in the Seton Auditorium followed by a reception in the McCain Centre Atrium on Wednesday, May 25 from 6 – 8 p.m.