Book an Appointment | Seton 314 | 902-457-5547 | blackstudentsupport@msvu.ca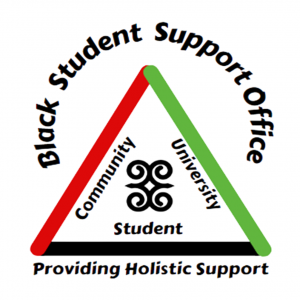 Welcome to the Black Student Support Office (BSSO)—Located in Seton 314, the BSSO provides holistic support, through the lens of Africentricity, to all Black/African descent students. With a range of new programs and initiatives happening every semester, the Black Student Support Lounge is the place to be "under the Baobab Tree" for critical discussions.
Our new logo [to the left] demonstrates our intent to provide holistic support for Black students at MSVU—which we look forward to demonstrating when you visit us in Seton 314! We also invite you to connect with us through blackstudentsupport@msvu.ca to have your questions answered or to connect with the community at MSVU.
Do you want to host a meeting or event in the BSSO lounge? Our space is available to all members of the MSVU community—email blackstudentsupport@msvu.ca for more details.