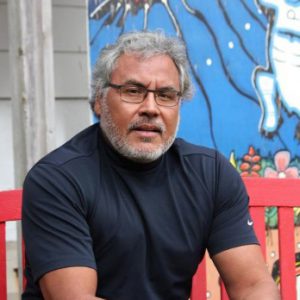 Patrick Small Legs-Nagge, MSW
Special Advisor to MSVU on Indigenous Affairs
Patrick joined the Mount community September 13, 2017 in the role of Special Advisor to MSVU on Indigenous Affairs. This is a new role at MSVU and one that plays an important part in supporting the success of Indigenous learners and building meaningful relationships with the Indigenous community – both of which are of great importance to MSVU.
Patrick is a member of the Piikani First Nation (in Alberta) and most recently worked with Health Canada as Director of Mental Wellness, First Nation and Inuit Health. During his time with Health Canada, he also contributed to the National Aboriginal Suicide Prevention Strategy and the Labrador Health Secretariat to support the Labrador Innu in their development of an effective Innu-controlled health system. Patrick has extensive policy experience having held advisory roles on Indigenous issues across housing, social services, environment and other portfolios. Recently, Patrick developed curriculum for and taught in the Mi'kmaw Mental Wellness & Addictions Certificate program at the Nova Scotia Community College. He has also taught within the Faculty of Social Work at Dalhousie University.
Patrick holds a Bachelor's and a Master's degree in Social Work from Dalhousie University and a Diploma in Management from Saint Mary's University.
As Special Advisor, Patrick provides leadership to the University in supporting faculty, staff, and students in meeting our commitment to reconciliation, and plays a vital role within our Indigenous communities. He provides support to Indigenous learners throughout the student life cycle, assists with student recruitment, retention, and systems navigation, and provides community outreach to Indigenous students through management of the Indigenous Student Centre. Patrick also helps provide strategic direction on Indigenous Affairs and develop initiatives, programs and policies that respond to Indigenous community and institutional needs.
You can reach Patrick by phone: 902-457-5535 or email: Patrick.Smalllegs-Nagge@msvu.ca
Special Advisor to MSVU on Indigenous Affairs – Annual Report 2021
Click centre of cover to expand. 
---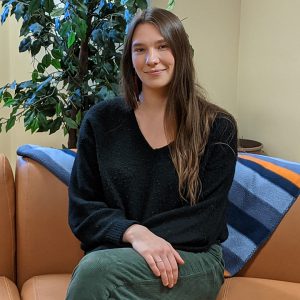 Alyssa McIntyre
Indigenous Student Advisor
Alyssa McIntyre is a current MSVU student studying Applied Human Nutrition. In her role, Alyssa oversees the day-to-day operation of the Indigenous Student Centre, plans events and initiatives, and provides general support to students.
You can reach Alyssa by phone: 902-457-6228 or email: Alyssa.McIntyre@msvu.ca 

The role of Special Advisor to MSVU on Indigenous Affairs and programming of the Indigenous Student Centre at MSVU are generously supported by TD Bank Group.