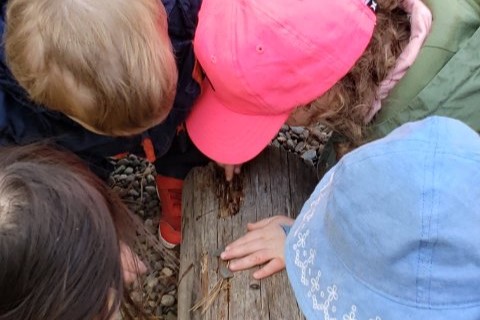 The Child Study Centre is a highly sought-after program providing child care to families from the MSVU and the broader community. However, priority for available spaces is given to MSVU students, staff, and faculty. Priority is also given to siblings of children who are already enrolled at the centre. The CSC has a total capacity of 18 toddlers aged 18 months to 3 years and 21  preschooler's aged 3 to 5 years.
The CSC has a limited number of spaces which become available each year, typically in September. We recommend that if you are interested in our program, please contact us to put your name on our waitlist as soon as you decide that the CSC is the right fit for you and your family as we have limited available spaces each year.
Kindly note that our waiting period could be between 6 months to 2 years depending on availability.
We also recommend that you put your name on various child care waitlists, even if the CSC is your first choice, as we cannot guarantee when a spot will become available for your child. Please see the NS child care directory to access other waitlists.
Please note that the Child Study Centre does not offer part-time spaces.
Tour Enquiries
We are unable to accommodate tours; however, prospective parents are always invited to take a tour in person before accepting an available space.
Cost Information
Our daily fee is $36.00 per day per child. As part of the new Canada wide Early Learning and Child care agreement, a subsidy of $18.25 is applied, making our daily rate $17.75.
Nova Scotia recently signed the Canada-wide Early Learning and Child Care agreement with the Federal government. This means that Nova Scotia is on a 5-year journey to implementing an affordable, inclusive, and accessible early learning and child care system.
Additional Financial Subsidy information
A subsidy is provided to eligible families by the Nova Scotia's Child Care Subsidy Program. The program provides financial support to cover a portion of child care fees at a licensed child care centre. Please find more information about the subsidy program on the Nova Scotia Education & Early Childhood Development website to see if you are eligible.