Hailie Tattrie
She/her
Hailie is a 3rd year PhD student in Educational Studies here at MSVU. She is a Sociologist, with an honours Bachelor of Arts in Sociology from Mount Allison University and a Master of Arts in Sociology from Dalhousie University. Hailie loves working on papers, grad school applications, and more. Hailie has been the Senior Writing Centre Assistant at the Mount going on three years now and is happy to help with all your writing needs.
---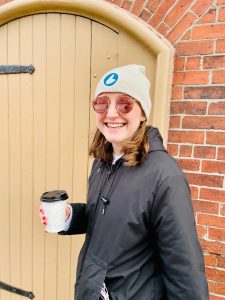 Libby Morash
She/her
In 2021 Libby graduated with a Bachelor of Arts from Mount Allison University with an Honours in English. She is currently a 2nd Year B.Ed student at MSVU. Libby is from the beautiful town of Lunenburg, Nova Scotia. She is team Oxford comma.
---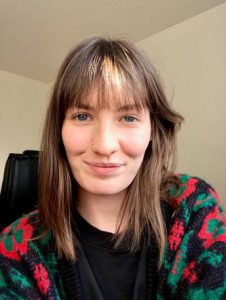 Jaclyn MacNeil
She/her
Jaclyn holds an Honours BSc in nutrition from MSVU and is currently completing the online Publishing certificate program through Toronto Metropolitan University (formerly Ryerson).
Born and raised in Nova Scotia, Jaclyn loves writing about the beautiful East Coast. She always carries a tiny notebook with her in case she finds inspiration.
---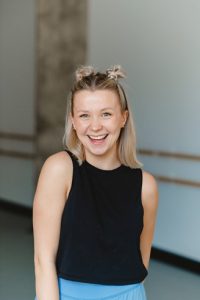 Hayley Bone
She/her
From Dartmouth, Nova Scotia, Hayley is a fourth-year student in the BA Hons. English Literature program at MSVU, minoring in French. She is a poetry lover, an em dash fanatic, a fast-talker, and a reality television fan. Hayley is also a dance artist who loves to meet new people. Don't be afraid to say hi!
---
Christine Drew

She/her
Christine grew up in New Hampshire but has called Halifax home for 3 years. She's in the B.Ed. program for secondary social studies/English and enjoys teaching English as an Additional Language (EAL) speakers. She's passionate about social justice and helping others find their voice and confidence in their writing. Outside of MSVU, you can find her chipping away at her to-be-read pile, drinking tea, and baking gluten-free treats.
---
Megan Churchill
She/her
Megan is from Halifax Nova Scotia and is in the Masters of Science Applied Human Nutrition program. In addition to the Mount Writing Centre, she is also a research assistant, meaning most of her time is spent immersed in academic writing. Aside from school, in her free time Megan loves to test out and hear about new recipes!
---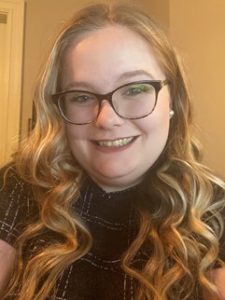 Rachel Waugh
She/her
Rachel Waugh is a current Master of Science in Applied Human Nutrition (AHN) Student and a graduate of the Bachelor of Science in AHN Program (with Integrated Internship Education Program) at the Mount. She is from New Brunswick, and when she is not studying, she loves spending time with animals. She is a superfan of the Oxford comma (also known as the serial comma).