Phishing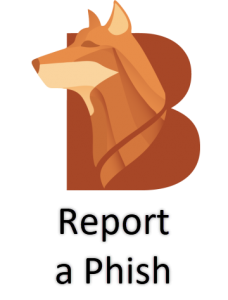 What Is Phishing?
Phishing is when a criminal uses emails, SMS text messages (smishing), web forms, and viruses to:
Trick you into revealing your password or other personal information.
Trick you into applying for a fake job as part of a job scam.
Trick you into installing a virus.
These criminals may be trying to commit:
Fraud, such as in job scams, gift card scams, identity theft, or credit card fraud.
Extortion, such as with ransomware or blackmail.
Computer hacking, such accessing the Mount's or your personal computers.
Data theft, such as for selling personal information on the dark web.
The most common phishing emails Mount students receive are related to job scams. These would be password and cell phone phishing emails and fake jobs ad emails.
If you are unsure if an email is malicious or legitimate, report it with with the Report a Phish button in Outlook or forward it to phishing@msvu.ca and IT&S can review it for you.